With the highest density of lakes in British Columbia, there's an old saying for this part of the province – "fish a lake a day for every day you stay!" It's true, BC's Land of Hidden Waters has enough lakes, fly-in outpost camps, drive-in fishing camps, and lakefront lodges to never see the same spot twice. That is unless you get hooked and want to go back to the same place year after year! Stocked with everything from rainbow trout, brook trout, lake trout and kokanee, anglers will have a heyday out here. Some fishing lodges also provide all-inclusive options as well as opportunities for canoeing, boating, kayaking, and swimming, meaning that along with the scenic natural beauty, non-fishers of your group will also have plenty to enjoy.
From South to North, here are 11 of our favourite fishing camps and resorts in BC's Land of Hidden Waters:
CIRCLE W HI HIUM FISHING CAMP, SAVONA
Founded in 1928, Circle W Fishing Camp is one of the oldest fly fishing retreats in British Columbia. An adventure right from the get-go, your stay begins with a boat ride to one of five rustic cabins tucked in remote bays or perched on the shores of the gorgeous Hi Hium Lake. That's right, the cabins are only accessible by boat (talk about seclusion!). With no running water, electricity, cell service, or wifi, this experience isn't for the faint of heart but it's the perfect adventure for those looking to completely disconnect from modern life and reconnect with those important to you.
HIHIUME LAKE FISHING RESORT, LOON LAKE
HiHium translates to the "Mother of all Fish" which given the amount of pristine fish that are naturally produced here, is quite an appropriate name! After checking in at the resort's basecamp located near Loon Lake, guests pick up a map and drive to camp where they'll be greeted with a phenomenal mountain view and the promise of excellent fishing. But what makes HiHiume Lake Resort special? The resort's remote and private location relieves the lake of angling pressure, allowing fish to grow larger here. Not only this but the high elevation and underwater springs that feed the lake actually cool the water during the summer months allowing the fish to stay healthy longer.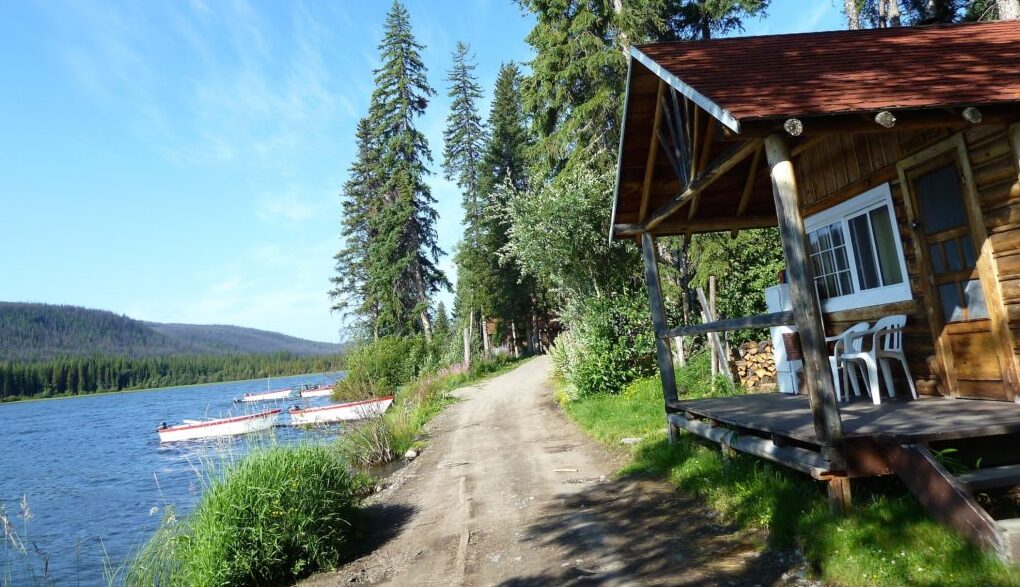 EVERGREEN FISHING RESORT, CLINTON
One of multiple resorts on the popular Loon Lake, Evergreen Fishing Resort is tucked in a picturesque valley setting surrounded by rolling mountains. Family-owned for over 65 years, visitors love Evergreen for its comfy log cabins, incredible fishing, wide array of boat rentals, and warm hospitality.
MARIGOLD FISHING RESORT, LOON LAKE
Also located on the shores of Loon Lake, Marigold Fishing Resort is a rustic and uncomplicated lodge complete with a general store as well as RV and cabin rentals. Along with being pet-friendly, Marigold offers half, full or multi-day rentals of pontoons, motorboats, electric fishing boats, fishing boats with oars, peddle boats, moorage, canoes and kayaks. Expect to spend a lot of time on the water here!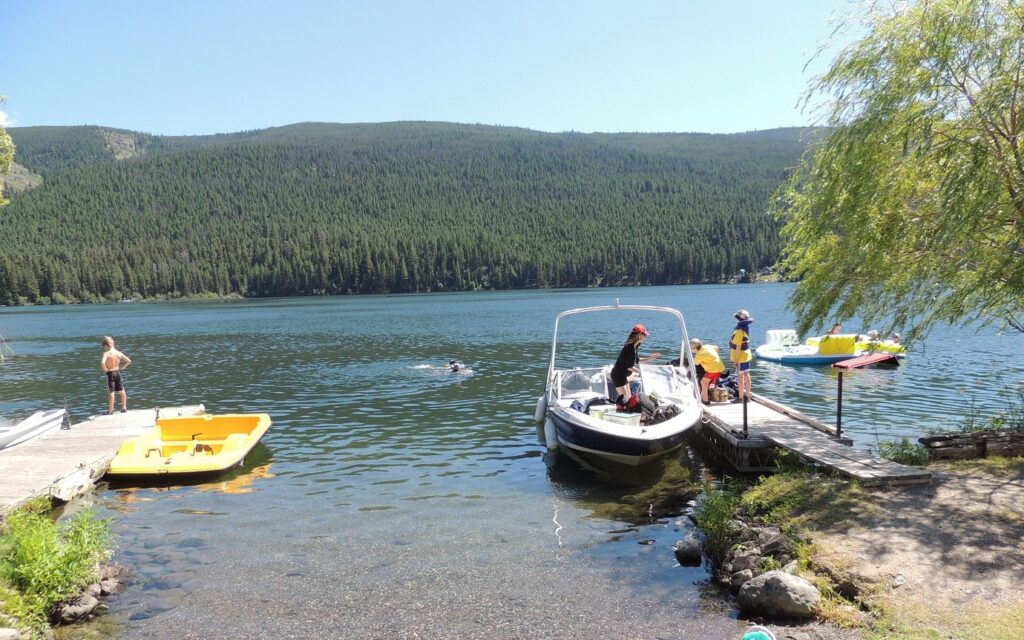 CAVERHILL FLY FISHING LODGE, BARRIERE
Despite their Barriere mailing address, Caverhill Fly Fishing Lodge is located deep in the isolation of the North Thompson Valley on Caverhill Lake. Enjoy the 10-minute boat ride to the resort, where you'll then be met with charming accommodations and friendly smiles. Take in the beauty of your surroundings, dine on locally sourced and chef-prepared cuisine, and fish on private lakes. Your stay at Caverhill promises to be relaxing and intimate as it only caters to a maximum of 12 guests.
THE RUSTIC RESORT AT THUYA LAKES, LITTLE FORT
Uniquely perched between two picturesque lakes, the Rustic Resort offers more than just rustic charm! A family-friendly style fishing lodge with a casual and quaint ambience, the Rustic Resort is great for those looking for an affordable and fun fishing experience. Dog friendly as well, be sure to add Rustic Resort to your bucket list.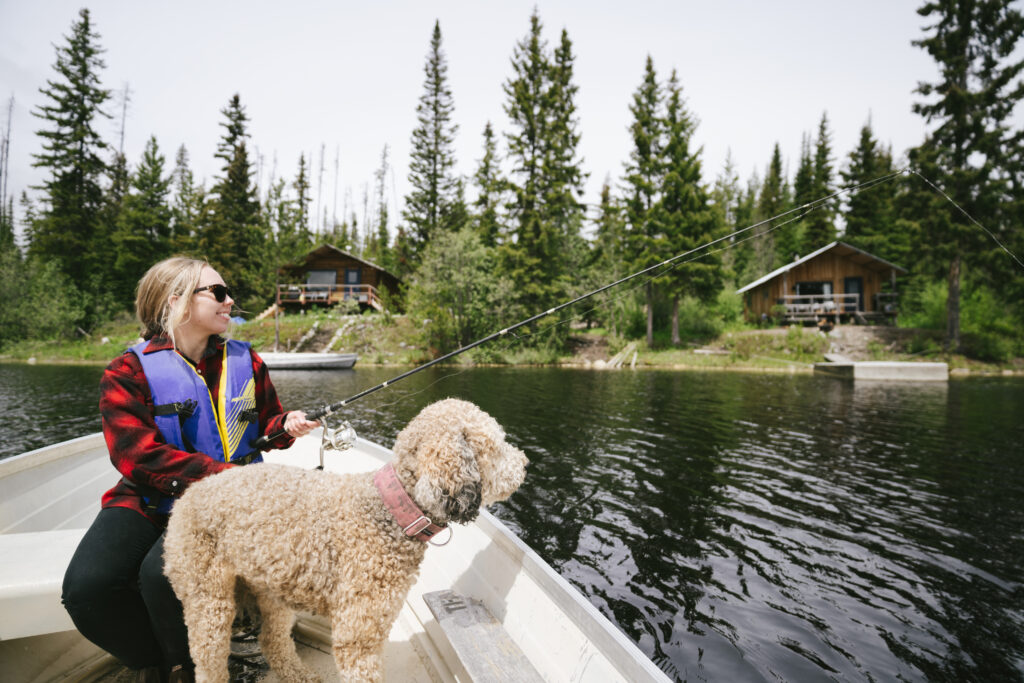 BIRCH LAKE FISH CAMP, LITTLE FORT
One of the only fishing camps on this list that is open year-round, Birch Lake Fish Camp has lake view cabins and campsites as well as snowmobiling trails and even ice-fishing during the winter. During the hot summer months, take a dip and relax on the clean, sandy beach. Once out on the water, expect to fish for rainbow trout up to 12 lbs and burbot (freshwater cod) up to 9lbs!
ROCK ISLAND FISHING CAMP, LITTLE FORT
Nestled on the Nehalliston Plateau surrounded by Engelmann Spruce and sub-alpine Fir forests, Rock Island is a fishing camp in the truest sense. Choose from many different packages including an all-inclusive option with home-cooked meals so that you can focus on fishing, reconnecting with friends, and taking in the beauty! The resort has multiple surrounding lakes that vary in depth from deep volcanic holes to shallow beaver dams. They differ in water, from clear to marl bottoms, to dark tea-coloured lily pad ponds. There's so much to choose from during your stay at Rock Island.
MEADOW LAKE FISHING CAMP, LITTLE FORT
Along with cottages that look like they belong in a fairytale, Meadow Lake Fishing Camp offers some of the best Rainbow Trout fishing around. This all-inclusive resort welcomes back generations of families who can't get enough of the warm hospitality and beautiful scenery. Please note that this resort is better suited to those dedicated to the fishing experience as fishing provisions are included in the all-inclusive pricing.
STAR LAKE FISHING RESORT, CLEARWATER
Star Lake Fishing Resort rests on the edge of the Nehalliston Plateau overlooking the scenic North Thompson Valley and the friendly town of Clearwater. No matter if you're fly fishing, trolling, or spin casting, you're sure to find the famous Kamloops Rainbow Trout in these waters. Along with spectacular glistening water, the majestic mountains of Wells Gray Provincial Park serve as a picturesque backdrop.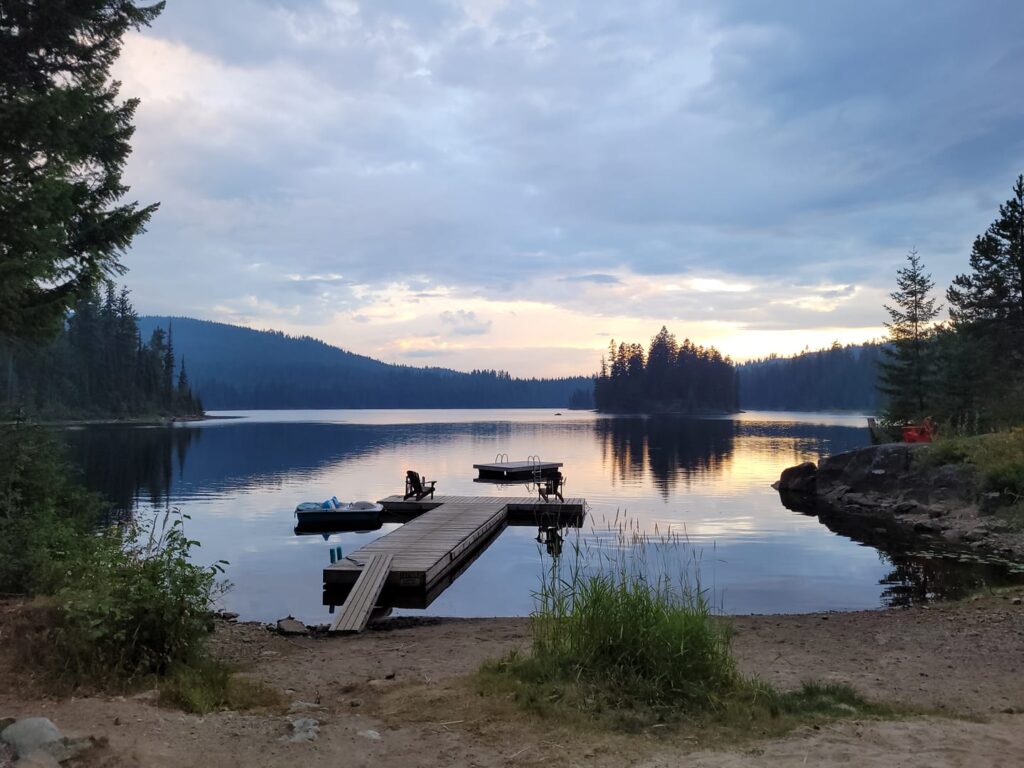 MOOSE CAMP FISHING RESORT, CLEARWATER
Last but not least is Moose Camp Fishing Resort, which was established in the late 1880s as a trap line headquarters and is now owned by 3 generations of one family! With 3 log guest cabins, fishing in over 20 lakes, and two private lakes, the resort is ideal for fishing enthusiasts, family vacations, or quiet retreats. Fishing here is excellent from mid-May until October and the average-sized fish is between 12-18" and up to 24" for the lucky fisher!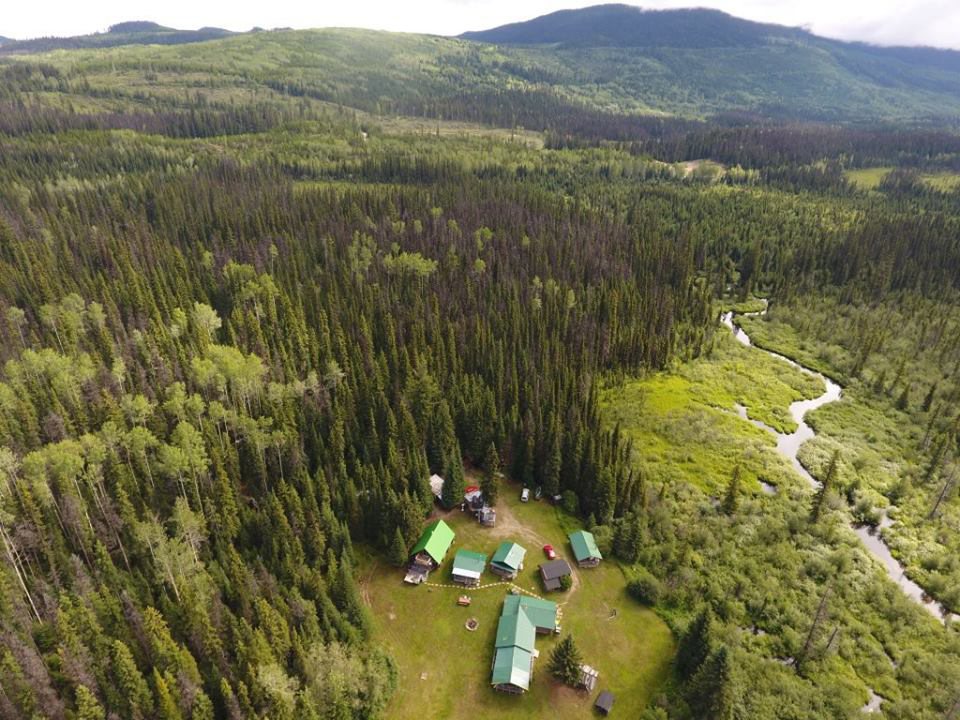 Before you head out to your favourite fishing spot or one of these 11 fishing camps, make sure that you have purchased your provincial freshwater Fishing Licence. As always, we also recommend doing your research and knowing before you go. Visit our responsible travel page for more information.