Now more than ever, we are craving wide-open spaces and escapes from the city. So what can that look like in British Columbia? 
Picture a winter road trip in BC's Land of Hidden Waters with open roads (and less traffic!), zero crowds, snow globe like scenery, winter wildlife viewing and affordable accommodations fit for families, friends, and romantic couple getaways. Road trips out here are not solely reserved for the summer season, so don't let a little (or a lot!) of snow stop you from experiencing a side of winter you may have never seen before.
Please be mindful, however, that winter driving requires its own set of safety precautions such as having winter tires, an emergency kit, checking road conditions on DriveBC, and following the Leave No Trace principles and 10 Essentials, found on our Responsible Travel page.
Just a 4-hour drive from Vancouver brings you to BC's Land of Hidden Waters, a region known for its incredible amount of lakes, unbeatable collection of waterfalls, laid back lifestyle and vast open wilderness. Starting in Kamloops and making your way through the Lower North Thompson, up into Wells Gray Provincial Park and around the Cariboo, a winter road trip out here means an accessible, affordable, and awe-inspiring vacation.
1. KAMLOOPS AND THE LOWER NORTH THOMPSON AREAS
Depending on which direction you arrive from, start or finish your winter road trip in the picturesque city of Kamloops. With tons of lakes, trails and mountains to explore within just a short distance of town, Kamloops is an ideal environment for those looking for an accessible winter experience. 
Snowshoeing & Walking
For a little inner-city adventure, take a free self-guided tour of the back-alley murals in downtown Kamloops. Go at your own pace and explore the incredible art pieces that sprinkle the city with colour and vibrance. If you're looking for a bit more of a workout and an escape into nature, we recommend going for a snowshoe at one of Kamloops' many parks and lakes. Some local favourites include Stake Lake, Kenna Cartwright Nature Park, McConnell Lake and Peterson Creek Nature Park. If you don't own your own, snowshoe rentals are available at many different locations around town.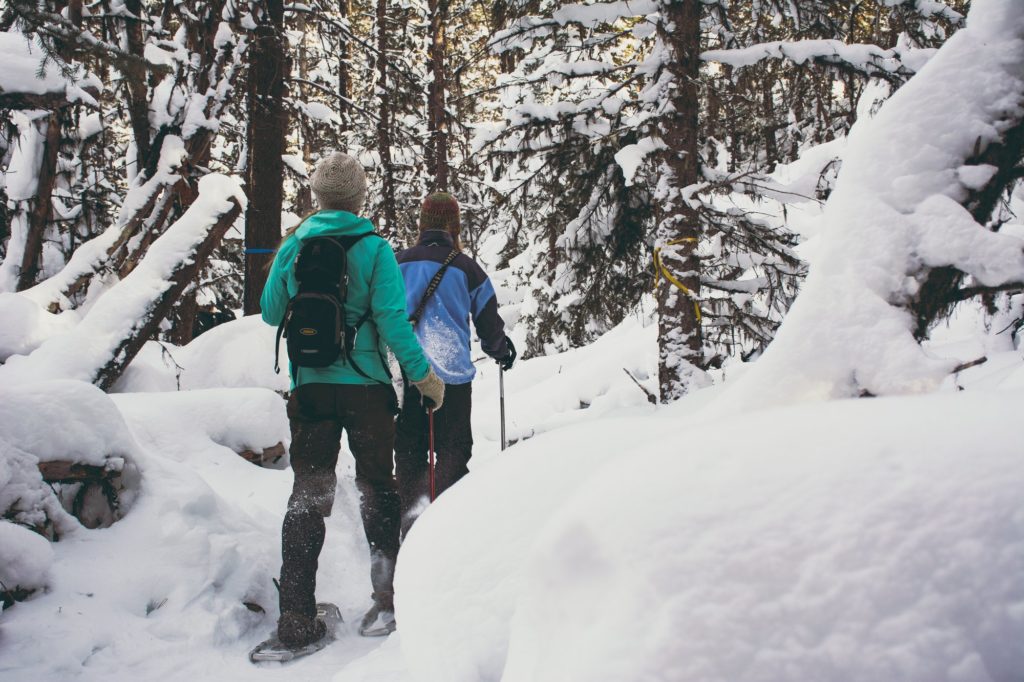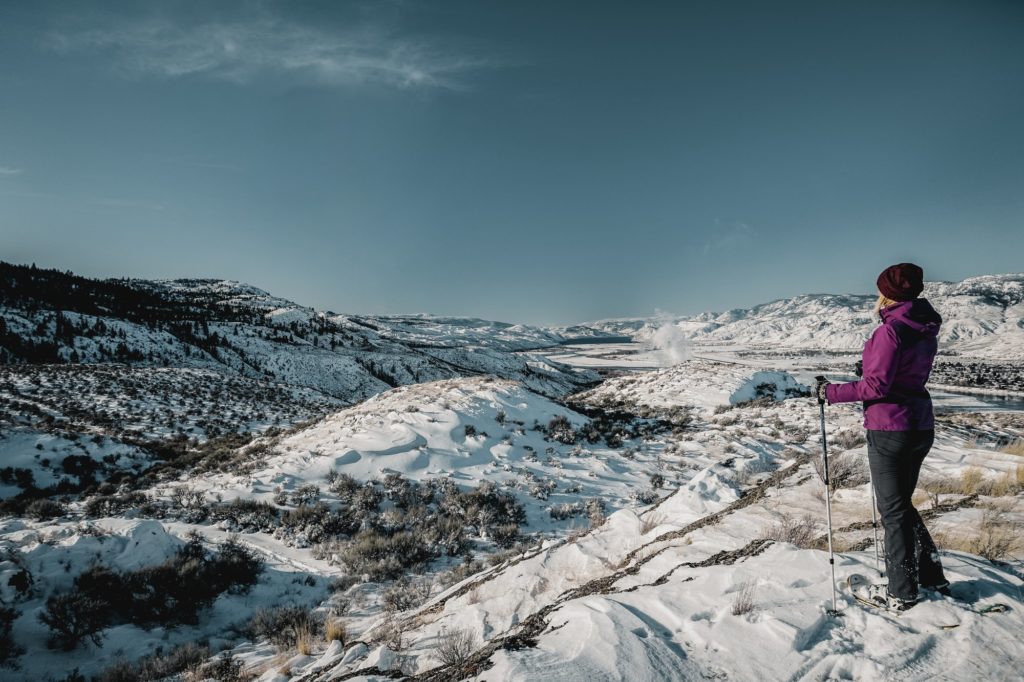 Monte Creek Ranch Winery
Monte Creek Ranch is a fabulous winery and farm that is open for tastings and shopping throughout the winter. With incredible architecture and surrounding views of the valley, Monte Creek is a must-visit for everyone. While the restaurant will remain closed for the season, don't miss stopping in for a tasting of their award-winning wines or to purchase some locally made gifts including grass-fed beef jerky and natural honey.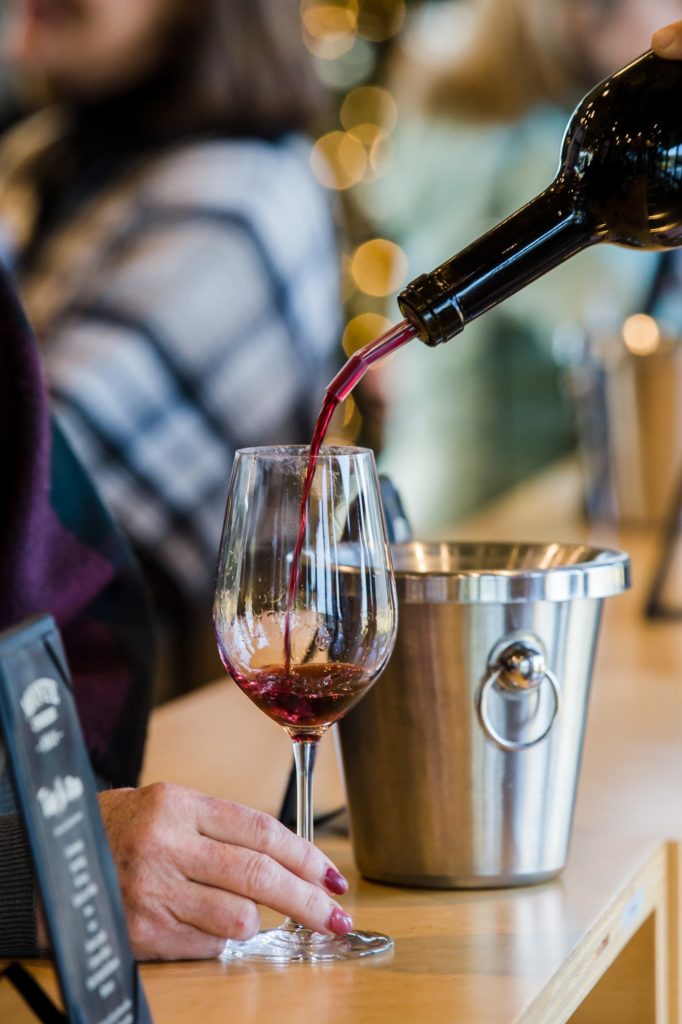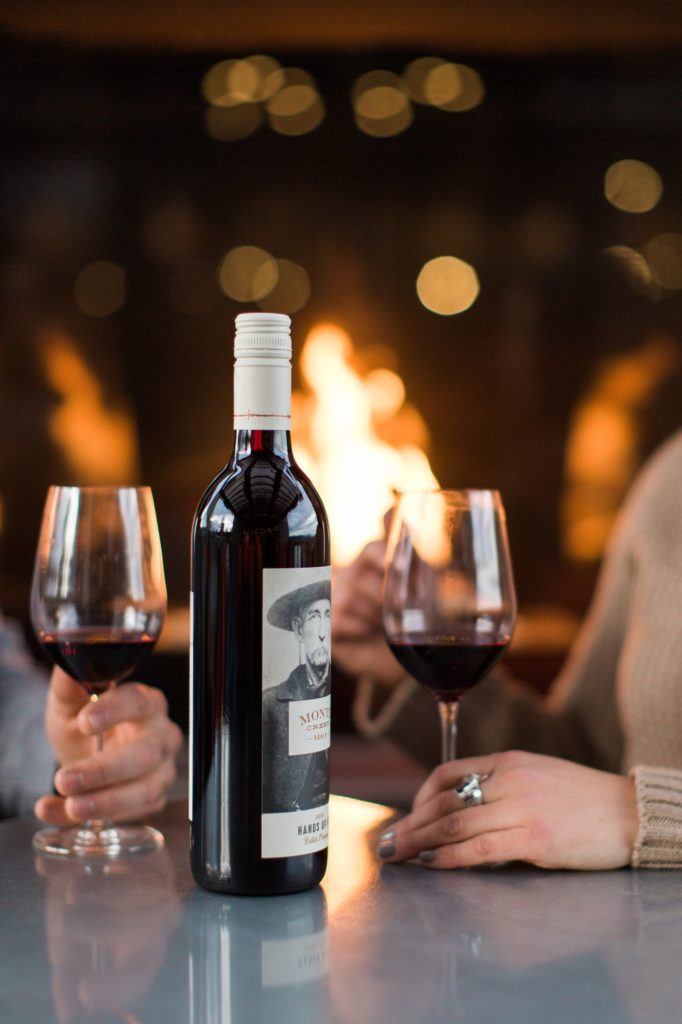 Harper Mountain, Sun Peaks Ski Resort & Barriere Lake Ski Trails
For those looking for some winter exhilaration, make sure to head to the family-owned and operated Harper Mountain. Located just 30 minutes from Kamloops, Harper Mountain is a charming ski hill that offers affordable fun, without the long lift lines. Along with downhill skiing, they also have cross-country ski trails, snowshoe trails, and even a tube park!
Just a bit further than Harper but still under an hour away from Kamloops, you'll find Sun Peaks Resort. In addition to downhill skiing, Sun Peaks offers snowmobile tours, fat biking, snowshoeing, cross country skiing, ski biking, horse-drawn sleigh rides and ice skating. There is also guided ice fishing provided by Elevated Fishing Adventures and dog sledding tours with Mountain Man Dog Sled Adventures. 
If the sound of cross country skiing interests you, the Barriere Lake Ski Trails are a trail system and warming hut bordering on the Barriere River. So whether you're looking for a romantic winter date or a thrilling family day out, Harper Mountain, Sun Peaks Resort or Barriere are must-visits during your Land of Hidden Waters winter road trip!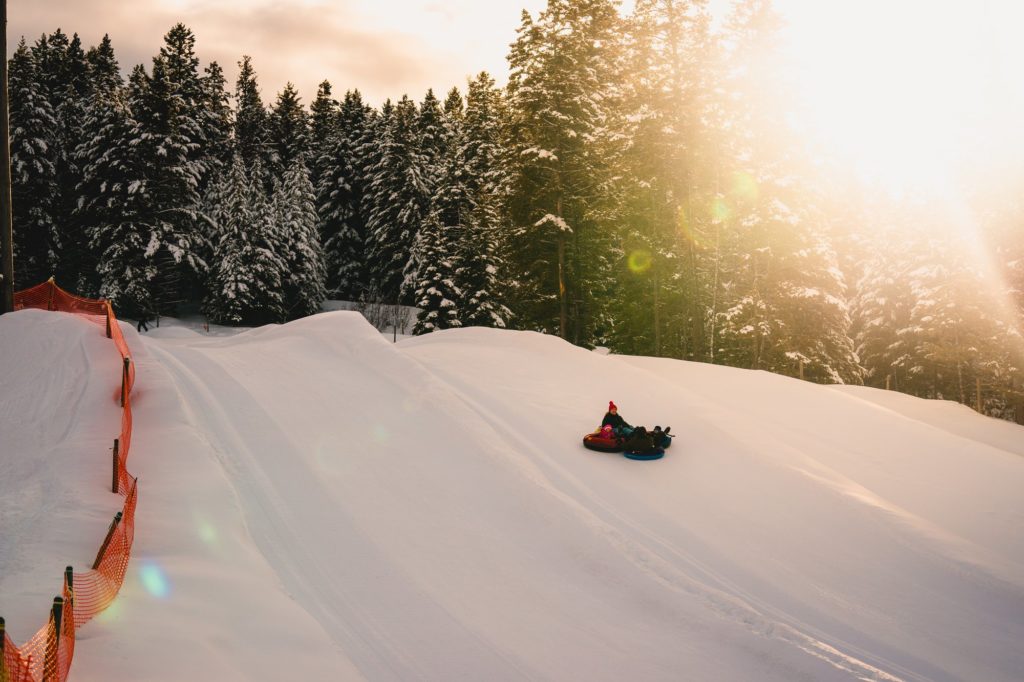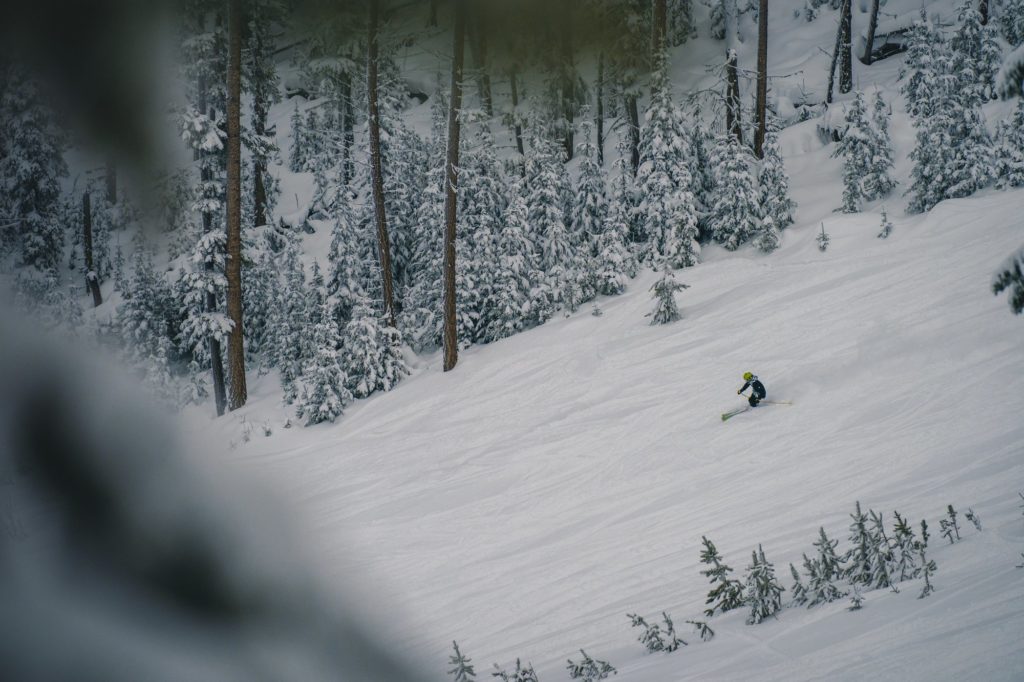 Where to Stay
Kamloops and the Lower North Thompson region have a wide range of accommodation options fit for any preference and price point. The Riverland Inn & Suites has winter waterfront views of the South Thompson River while Tunkwa Lake Resort is an ideal off the beaten path wilderness getaway. Here you can try your hand at ice fishing or spend the day exploring Tunkwa Lake Provincial Park.
2. CLEARWATER & WELLS GRAY PROVINCIAL PARK
The next stop on your BC winter road trip is the adventurous town of Clearwater and Wells Gray Provincial Park. Bursting with alpine wilderness, immense volcanic geography, jagged snow-capped peaks, and incredible waterfalls, this region is one of BC's most unique and picturesque. With endless winter activities, well-maintained roads and cozy accommodations, this is somewhere you do not want to miss. Winter out here is wild and untamed, so here's your guide to safely exploring it. 
In addition to the safety tips mentioned on our Responsible Travel page, always be AdventureSmart.
Waterfalls
While keeping our non-skiers in mind, we know adventure is still high on the list, which is why we know you'll love winter waterfall viewing. With 41 named waterfalls and counting, doing a self-guided winter waterfall tour out here cannot be missed. The winter season transforms the falls into magnificent sculptures of snow and ice with each of them freezing differently. Some of our picks include Spahat's Falls (and snowshoeing the Spahat's Forest Loop), Triple Decker Falls, Dawson Falls, and of course Helmcken Falls which is Canada's fourth-largest waterfall. Please check for updated waterfall access before visiting as BC Parks may be opening up new winter access for 2021.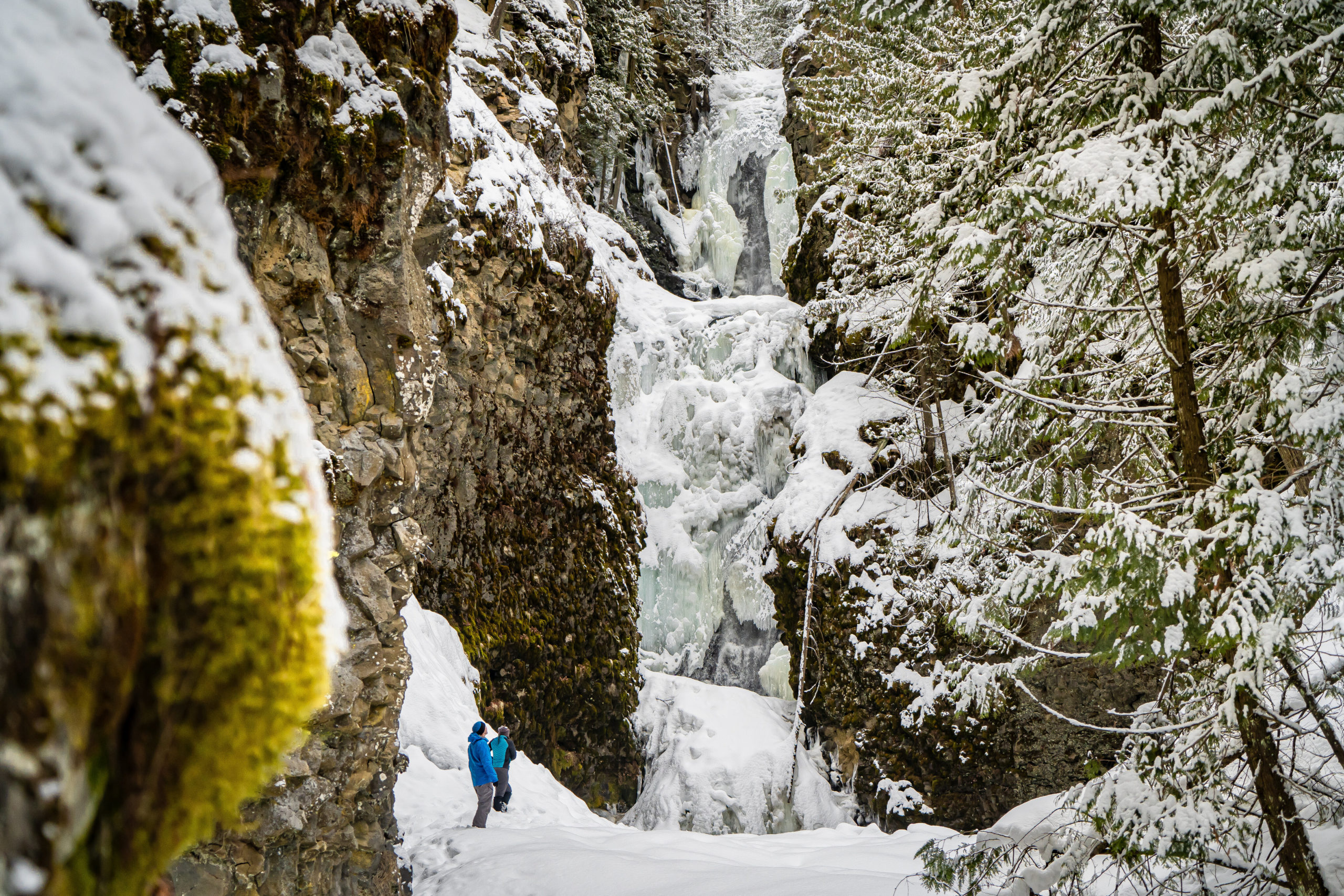 Skiing & Snowmobiling
Winter sports out here are unparalleled as the expansive wilderness provides ample space for uninterrupted play. Visit the 35 km trail system of Candle Creek located within the park. Being well-maintained by the local Wells Gray Outdoor Club and complete with a warming hut, Candle Creek is a must for any cross country ski lovers. For the downhillers, Clearwater Ski Hill is a quaint family-owned resort perfect for skiing beginners or those looking to avoid the crowds. And for the sledders out there, purchase a local Sno-drifters Club membership and explore the hundreds of kilometres of snowmobilers' heaven. 
Where to Stay
From guest ranches to cozy cabins and luxurious resorts, Clearwater and Wells Gray Provincial Park have tons of accommodation options to choose from. 
Nakiska Guest Ranch is a working ranch turned homey B&B perfect for those looking for a peaceful retreat. Another option is The Heritage Cabin, a 110-year-old restored pioneer cabin with major cozy cabin vibes. The wilderness-lux experience of the beautiful Moul Creek Lodge offers an authentic European experience and a fully catered meal option in winter and another one of the many options in the area is Clearwater Springs Ranch which was recently awarded Trip Advisors Travellers' Choice Best of the Best for 2020. This luxurious log cabin has raving reviews and is surrounded by the most beautiful winter scenery.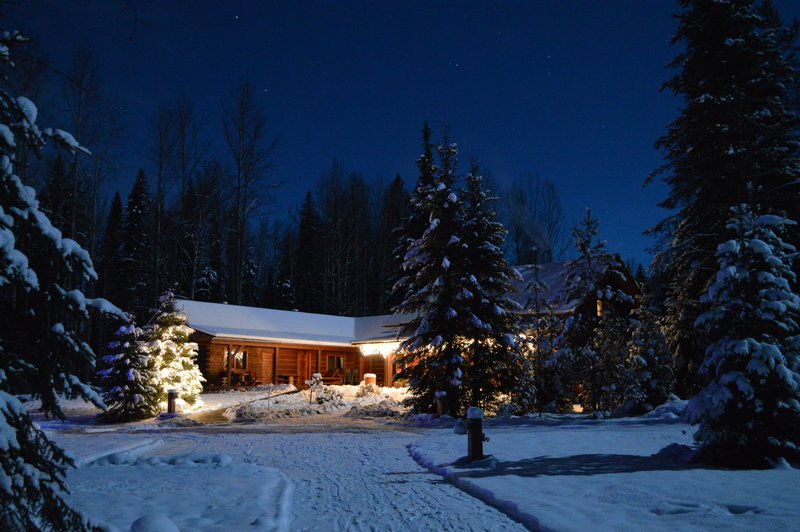 3. FISHING HIGHWAY 24 AND CARIBOO REGION
Whether you start your trip in the Cariboo or in Kamloops, your Land of Hidden Waters winter road trip will include the Fishing Highway 24 and the Cariboo region. During the winter, the Fishing Highway is an ice fishers dream and the wide-open space of the Cariboo makes for an ideal skiing, snowshoeing and snowmobiling destination. With tons of activities and accommodations fit for everyone, this area is perfect for those looking for a wintery escape away from the hustle and bustle of the city. 
Ice Fishing 
Fishing is often overlooked as a winter activity, but like most of the outdoor activities out here, fishing doesn't stop when the temperature drops! From December until the end of March, a lot of lakes are frozen solid and offer a wide array of fish. Why not try your luck at the region's rainbow trouts, brook trout, kokanee, lake trout and burbot either on your own or with a guide operation such as Lone Butte Fishing Adventures. 
Cross-Country Skiing
Located minutes from the friendly community of 100 Mile House, 100 Mile Nordics is a cross country ski club that maintains 45km of beautiful groomed ski and snowshoe trails. With lit night trails, spacious lodges and cabins as well as an Adventure Park for kids, purchasing a day or punch pass here is well worth it! For another downhill option, pay a visit to Mount Timothy Recreation Resort, an affordable and family-oriented ski resort located in the heart of the Cariboo mountain range.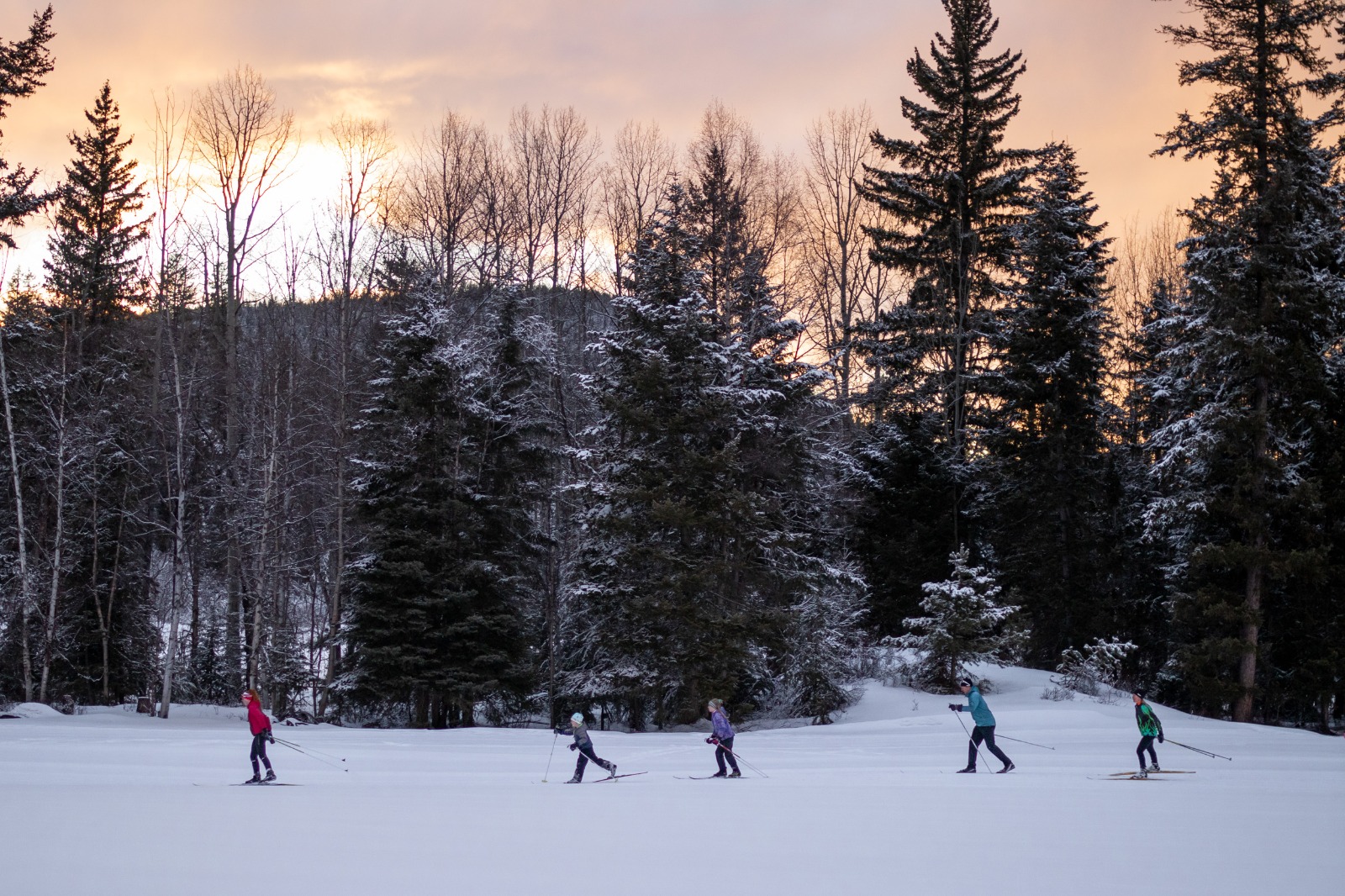 Where to Stay
This area is scattered with cozy guest ranches and homey lodges. Some of our favourites include Peaceful Cove Resort & Little Black Bear Lodge B&B complete with log A-frame lodges as well as Beaver Guest Ranch which is a rejuvenating farm featuring beautiful roaming horses. Almost all accommodations in the Fishing Highway area are lakefront with their own pond hockey rinks and ice fishing spots, including Fawn Lake Resort and Lac des Roches Resort.