By Tia Davison
A few days ago, I found myself with an urge to hunker down in a mountain of fuzzy blankets until Spring. I don't know if it was information overload from recent media or just the inevitable arrival of September but I was feeling a tad bit – could you say – overwhelmed? Before succumbing to the hibernation I did some research into what might help get me back to feeling my happy self.
It turns out that I needed a mental health getaway! And no, not a 5-star resort on a tropical island (although that would be nice), but a local Autumn escape into nature to replenish the soul and recharge my batteries. I learned that although we often connect travelling with exhilaration, there is tons of research proving that taking vacation time to unplug and slow down has significant health benefits.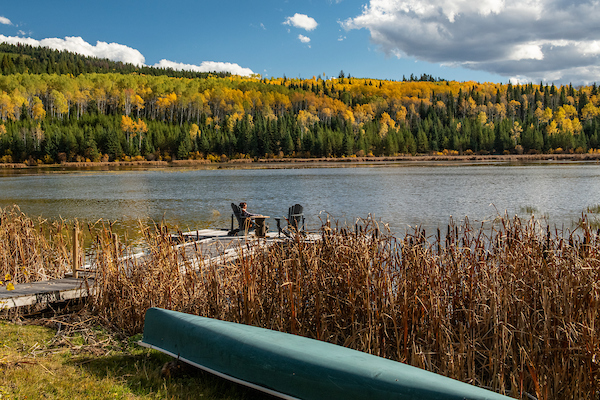 Rather than taking a trip far away, I decided to support local by adventuring close to home in BC's Land of Hidden Waters. After all, this region is known for its natural beauty and wide-open spaces so why relax somewhere else when home has it all?
From connecting with locals to exploring new landscapes and discovering the healing powers of rest, I'll share with you 3 ways I improved my mental health during my Fall trip into BC's Land of Hidden Waters. Here's how you too can reap the healing benefits of this wild and untamed region.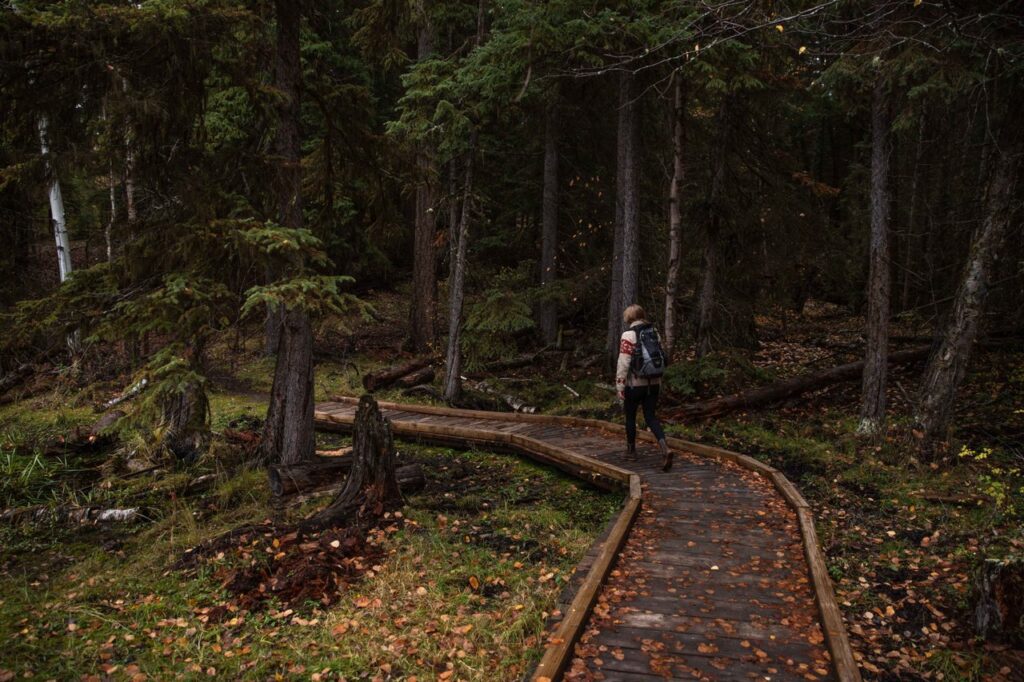 Unexpected Health Benefits of Agritourism
The first destination of my mental health hiatus was just 4 hours from Vancouver in the lovely city of Kamloops. My first morning was a Saturday and to my surprise, I stumbled across a Farmers' Market brimming with local crafts and delectable produce. As I strolled along with my morning coffee, the unexpectedly pleasant Fall sun warmed my skin and illuminated the surrounding trees and distant golden hills.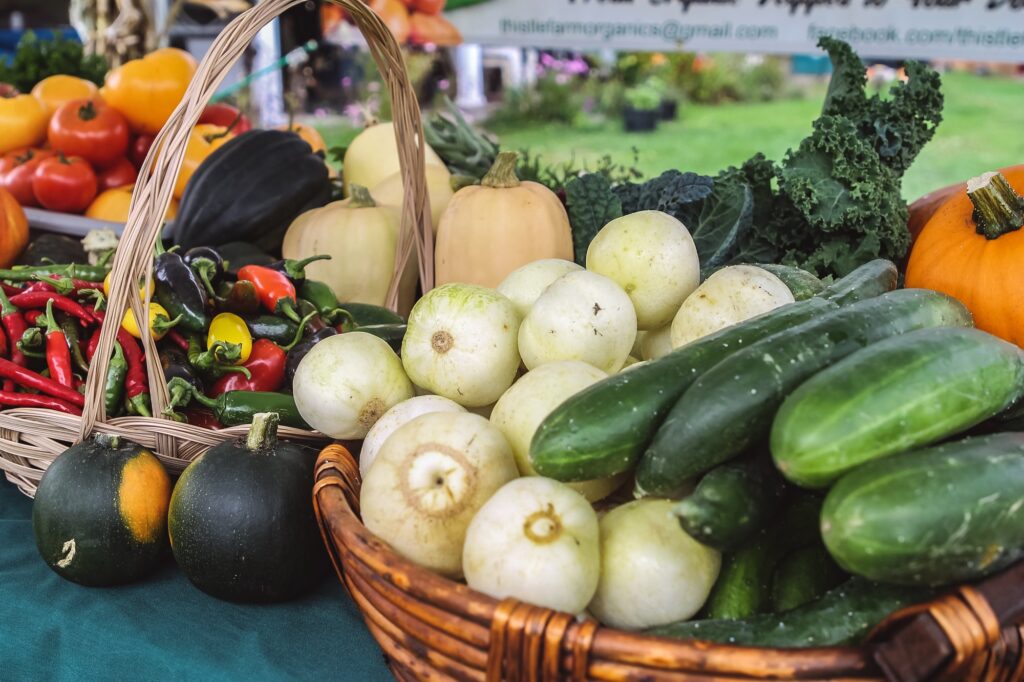 I conversed with local farmers who shared with me their strong connection to this land and the current harvesting season. To them, harvest is symbolic of spiritual growth, health, bounty, and abundance. Rather than Autumn being a time of death, it is regarded as a time of rebirth and I found myself connecting with this significantly. As I picked out my veggies, I learnt about their local farms and how their growing season was. Not only did I feel good about knowing where my food was coming from but I was at ease and more relaxed speaking with them, a feeling I never expected to gain from agriculture! 
For a list of the Farmers' Markets you can experience for yourself here, visit the BC Farmers' Market Trail site.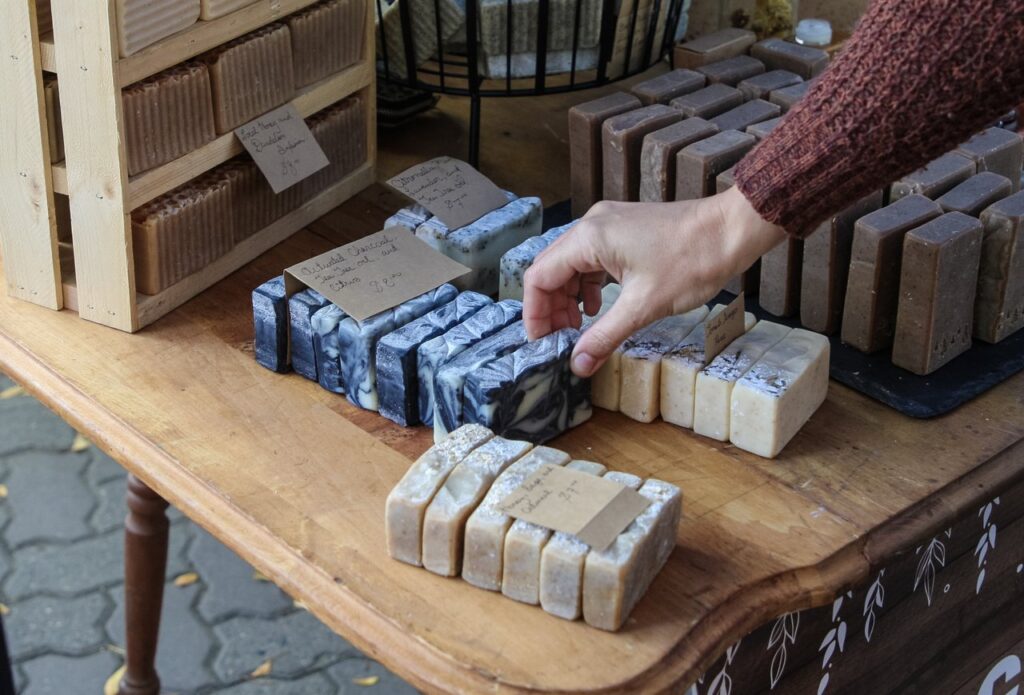 Following the market, I ventured off to discover why the Thompson Valley is BC's newest and best-kept-secret wine region. Whether you're a wine lover or not, a tour of this region's 3 vineyards and wineries is a must and fall is a unique and special time to visit. Not only have summer crowds thinned but it's grape harvesting season and the wineries are eager to share their processes, stories and delectable wines with you.
For more information about a fall winery tour in BC's Land of Hidden Waters, click here.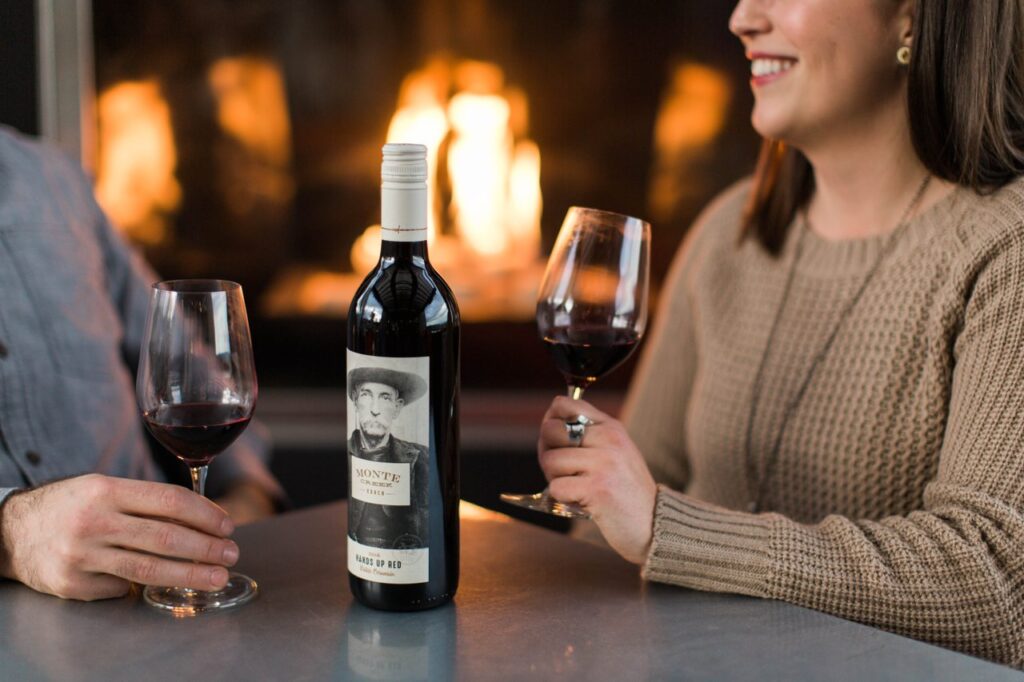 Although just at the beginning of my vacation, the market and vineyards had me feeling calmer already. In fact, participating in agritourism activities has been linked with improved wellbeing, mood and mental health! 
Finding Peace in Recreation
After stocking up on local delicacies, I made my way North towards BC's famed 'Fishing Highway' (Highway 24). Although I don't think of myself as an angler, I was fascinated by the promise of the hundreds of lakes here. This region offers some of the best paddling opportunities in BC so before heading out, I rented a stand-up paddle board from local Kamloops outdoor outfitter, Paddle Surfit.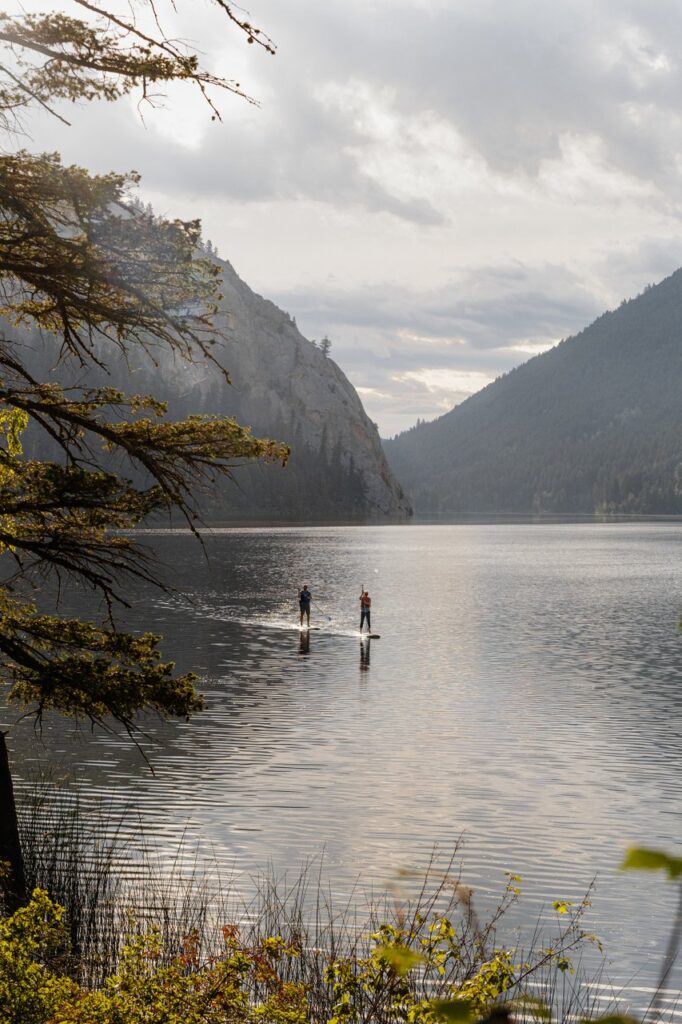 Along my route, I stopped at Johnson Lake, a Caribbean-like lake with some of the bluest and clearest water I've ever seen. As I let my board and mind drift, I felt a weight lift off me. According to Michael Depledge, chair of Environment and Human Health at the University of Exeter Medical School, this is normal. His research looks at the link between being in close proximity to a body of water and improved psychological and overall health!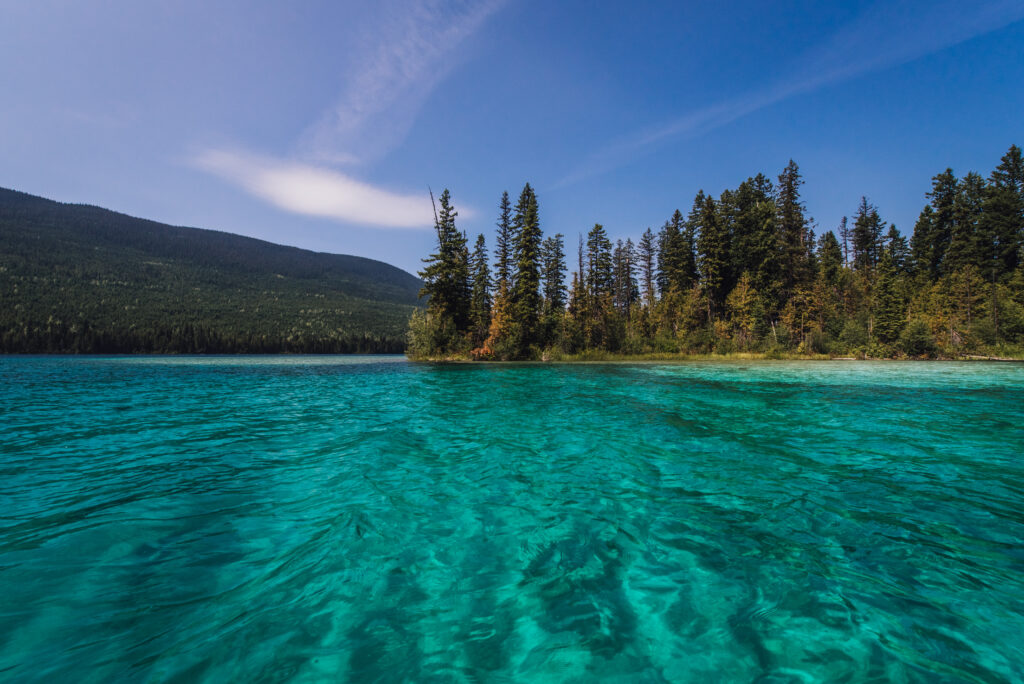 There's a saying out here that goes "fish a lake a day for as long as you stay" so naturally I booked a guided fishing trip to try it out! Guided experiences are my favourite way to get the most out of an adventure as they offer local knowledge and expertise you can't find on your own. Whether you're a beginner or seasoned vet, the options for guided tours out here are plentiful. I would also recommend stopping in at the Little Fort Fly and Tackle Shop for any of your gear or advice needs.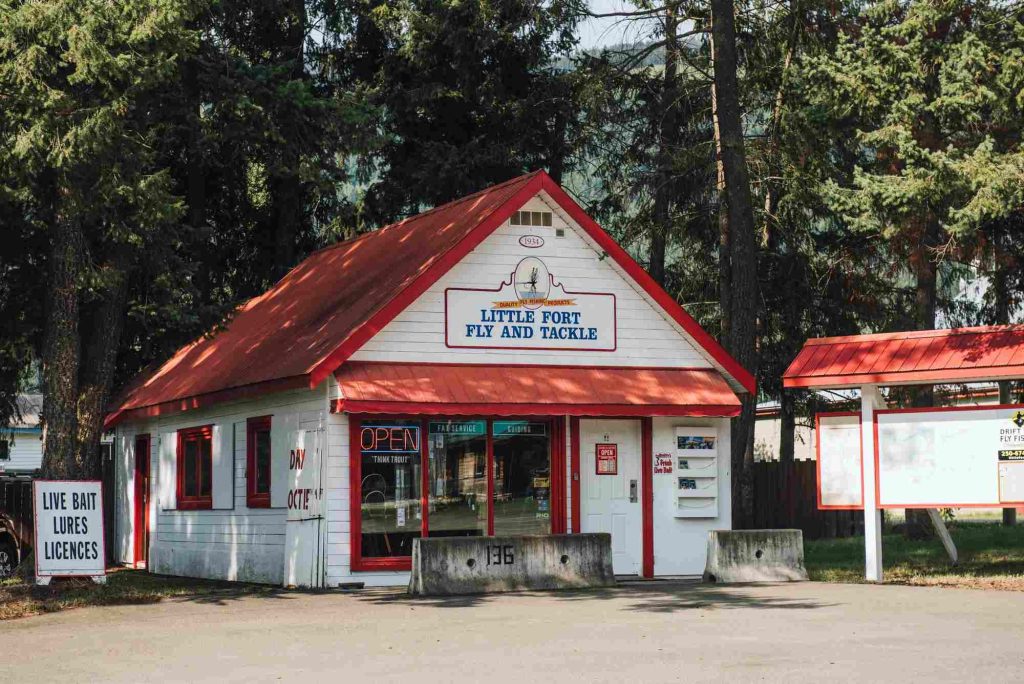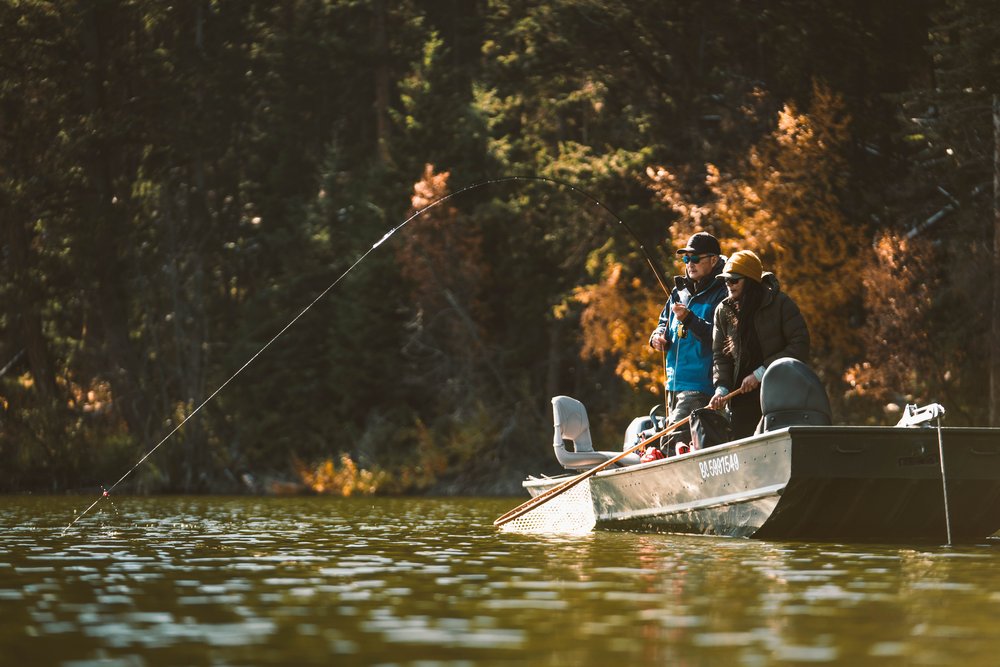 After a magical couple of days spent exploring the lakes, fishing and relaxing into nature, I continued my journey to Wells Gray Provincial Park. As I drove, there was a sap-sweet smell in the air and honey-comb tinted leaves were lighting up the trees.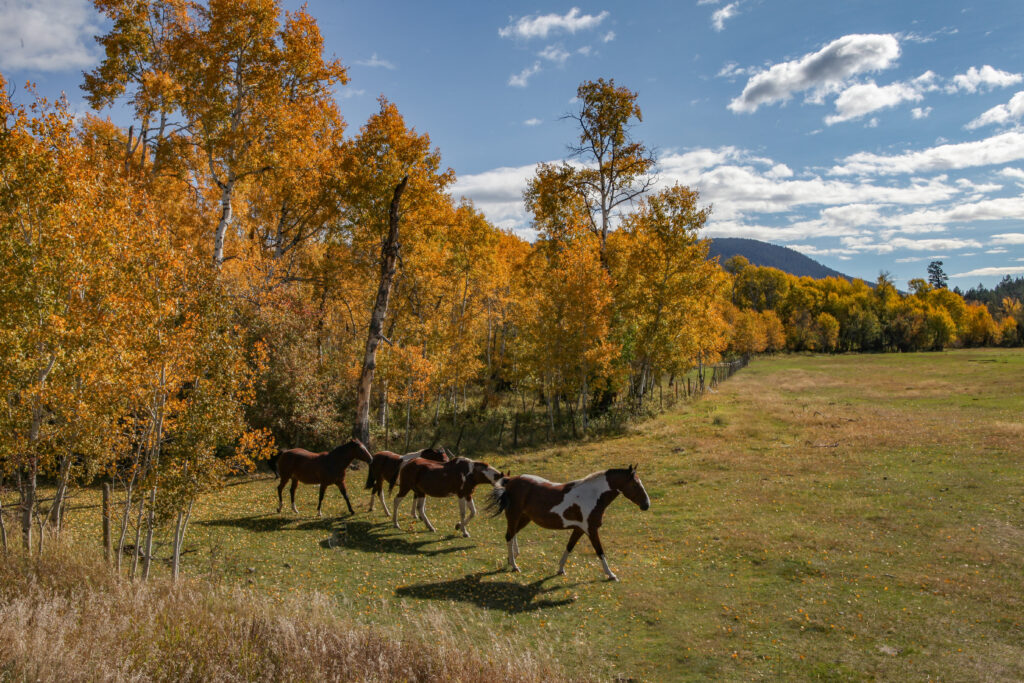 Wells Gray is 5,250 square kilometres (1.3 million acres) of pure wilderness. It features alpine meadows, gushing rivers, ancient volcanoes and even an old-growth inland rainforest. Best of all, there are over 40 waterfalls and many of them can be found during a self-guided driving route. You can find more info about this here.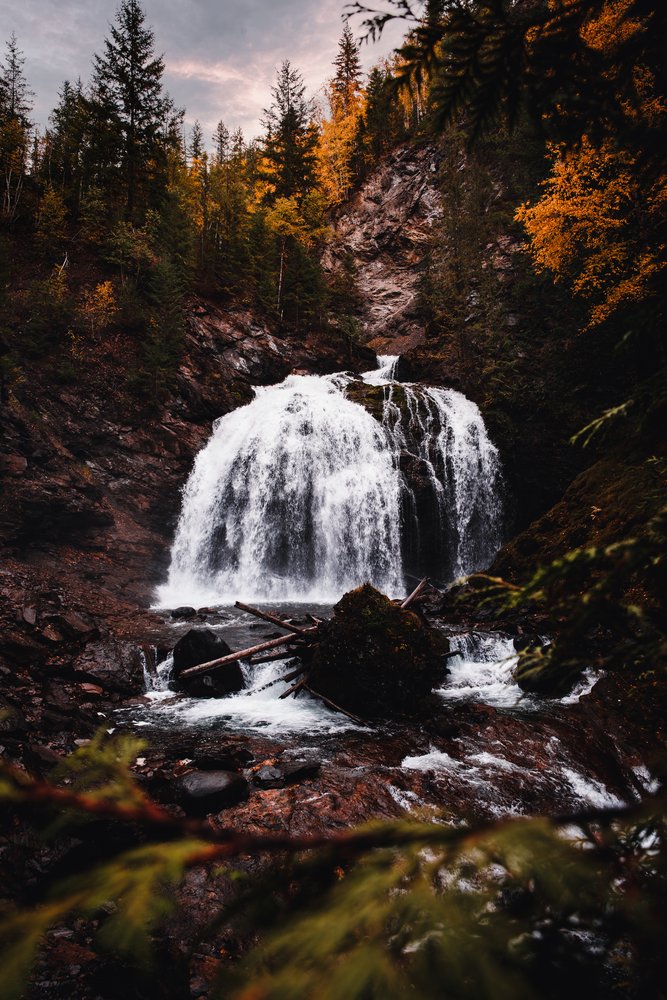 Along with a self-guided waterfall tour, I booked a guided trip with Clearwater Lake Tours. This full-day tour took me up into a part of the park only accessible by boat. With nothing around but the soothing sound of water, this was an experience like no other. I was unplugged for the entire day and while I thought this might make me feel disconnected, it was pure bliss! If you're looking to immerse yourself in nature, this is the historic and rugged place to do so.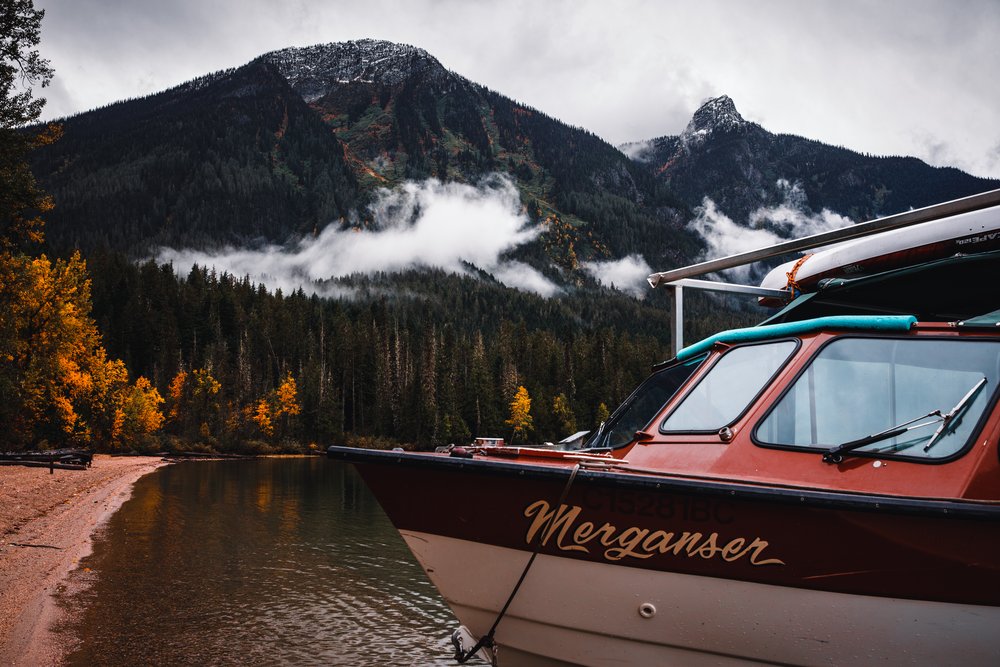 Finding Relief in Rest
Last but not least, let's talk accommodations. This region is full of small and locally owned resorts that just scream cozy. There's something for everyone, from off-the-grid fishing lodges to lakeside chalets and cabins hidden beneath canopies of golden leaves.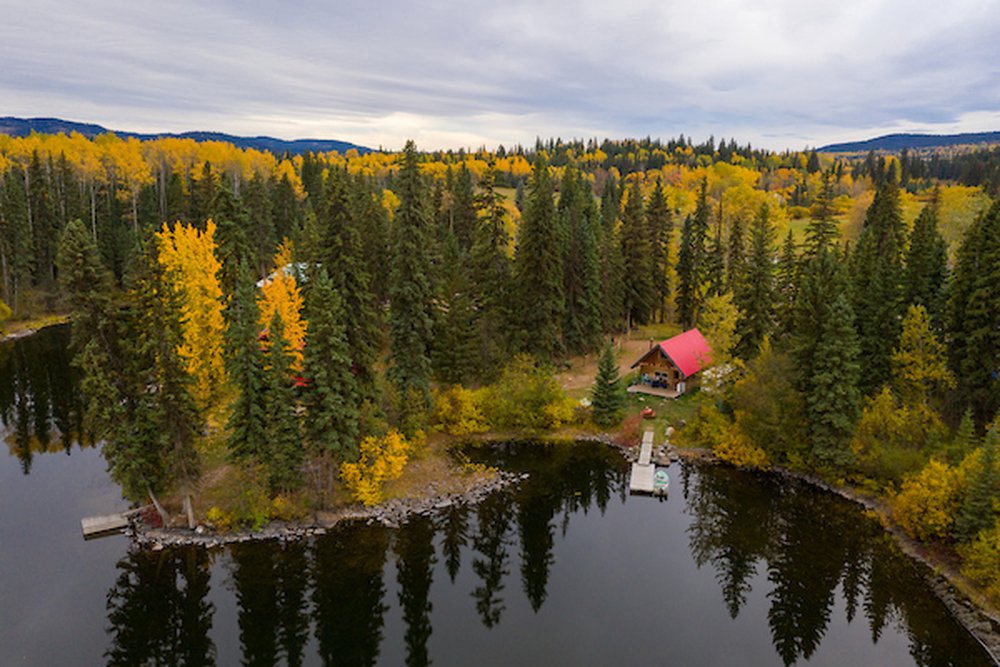 This time of year is so quiet that everywhere I stayed seemed like a private retreat. Picture crisp mornings canoeing on a lake as the loons call, warm coffee while you warm up by the hearth of your log chalet, yoga on the deck and adventures along sepia-toned trails.. out here, you can truly live out your cozy autumn dreams.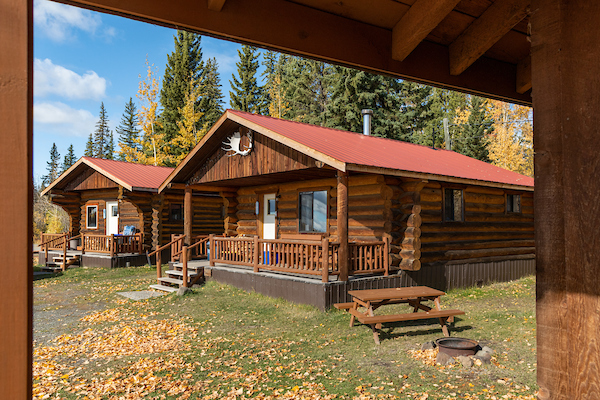 My best advice for finding peace while on a trip like this is to let go of the agenda and itinerary. During my stay at Clearwater Springs Ranch, I decided to skip the activities that day and instead read my book and enjoy a midday hot tub. Self-care doesn't always mean booking a spa package, it can be as simple as escaping to a cabin and relaxing the day away.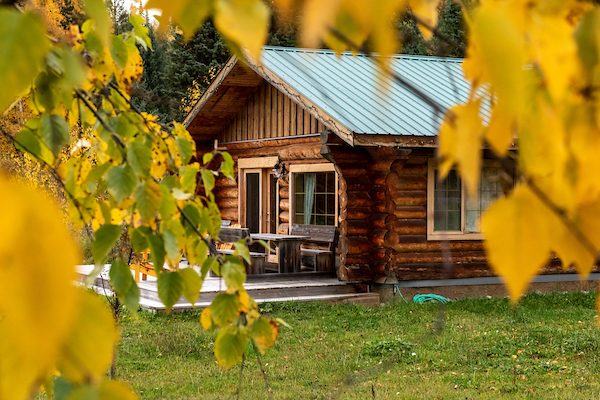 10 cozy cabins where you too can get away from it all: