What happens when you combine an off-the-beaten-path Provincial Park, 41+ named and unnamed waterfalls, and BC's newest wine region boasting multiple award-winning wineries? An authentically British Columbian road trip to remember!
Since you loved our previous fall wineries and waterfalls road trip story so much, we've come out with a summer edition, so let's jump right into it!
Within just 4 hours of Vancouver, you can be in the Thompson Valley, a destination known for its unique landscapes, unmatched adventures, best-kept-secret wineries, and hospitality as warm as its weather. From undiscovered wilderness to crisp, fruit-forward wines, a summer road trip out here promises a chill-paced escape from the crowds of urban parks and other well-known wine destinations.
Although completely customizable depending on the direction you arrive from, this relaxed road trip itinerary begins with 4 of Kamloops' premier wineries and ends with our top picks of waterfalls to visit in Wells Gray Provincial Park.
Whether we had you at waterfalls or wine, this road trip will help you get to both sipping and sightseeing this summer!
KAMLOOPS
Start your journey in the beautiful city of Kamloops, where you'll find golden rolling hills, the glistening Thompson Rivers and 4 hidden gem wineries. With hot dry summers and cooler evenings, the wines here have a signature balanced and bright acidity leading to vibrant, deep and complex flavours. The wineries are all family-owned and loved for their casual tasting experiences without the crowds. Despite the Thompson Valley only being officially recognized as a BC-designated wine region in 2018, it has quickly become a favourite and boasts 125 acres of planted vineyards.
If you can't pick a designated driver or want to learn about the region from experts of the area, we recommend booking a guided wine tour and choosing either a 3-hour, half-day or full-day tour. If one day isn't enough, stay overnight at the romantic and riverside South Thompson Inn or the boutique, pet-friendly, Hue Hotel. And for many other accommodation options, check out Tourism Kamloops' accommodations page.
---
---
Insider tip: If you're in Kamloops during the weekend, make sure to visit the Kamloops Farmers' Market which runs every Saturday from April to late October.
---
---
Privato Vineyard & Winery + Woodward Cider Co.
First on our list is Privato, a boutique winery situated adjacent to the North Thompson River and about 20 minutes from downtown Kamloops. Along with award-winning, single-vineyard Burgundy wines, Privato is loved for its intimate location and community charm. Along with picnicking in the gorgeous garden and hanging out with Jenny the resident winery dog, keep an eye out on their social media pages and website for summer music events. The Privato property is also home to Woodward Cider Co. so make sure to grab a tasting of their delicious cider made from 100% BC apples.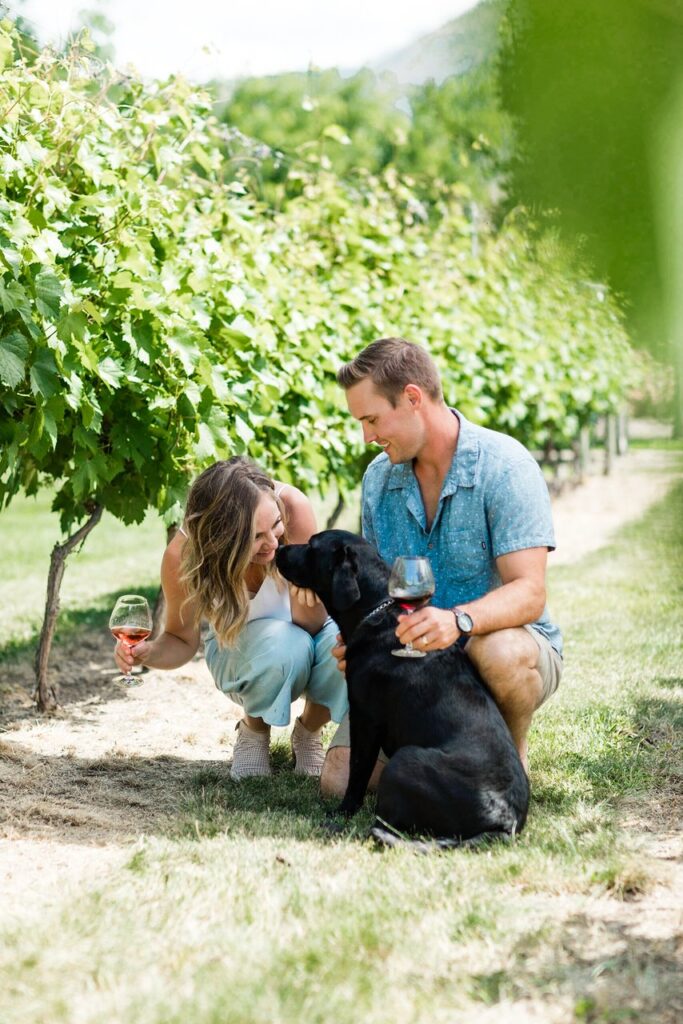 Monte Creek Ranch Winery
Perched overlooking the beautiful South Thompson River and sprawling vineyards, the elegant Monte Creek is Kamloops' largest winery and was even voted the city's Best Winery and Wedding Venue. Along with the unique architecture, Monte Creek is loved for its summer al fresco patio dining, wine-inspired gift shop, award-winning wines, and sustainable approach. This is a winery you will not want to miss!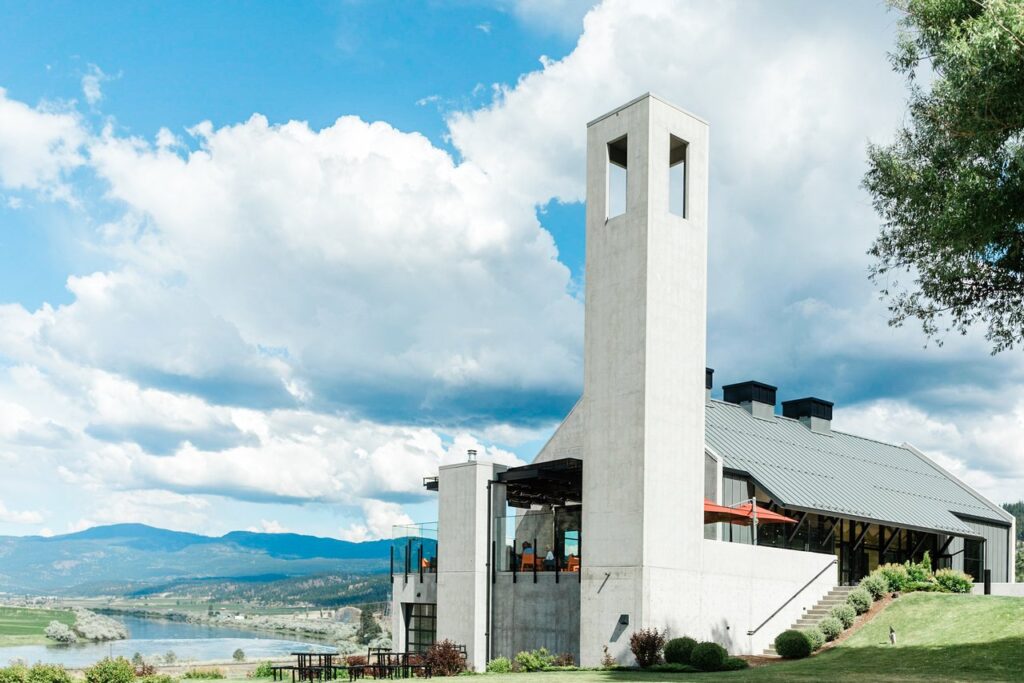 Harpers Trail
As Kamloops' original winery, Harpers Trail is another must-visit. Roughly 15 minutes outside of the city, this gorgeous property is surrounded by sage-bearing hills, the free-flowing South Thompson River and incredible hoodoos. Along with a large array of award-winning wines, guests of Harpers Trail love the expansive picnic patio and cozy tasting room.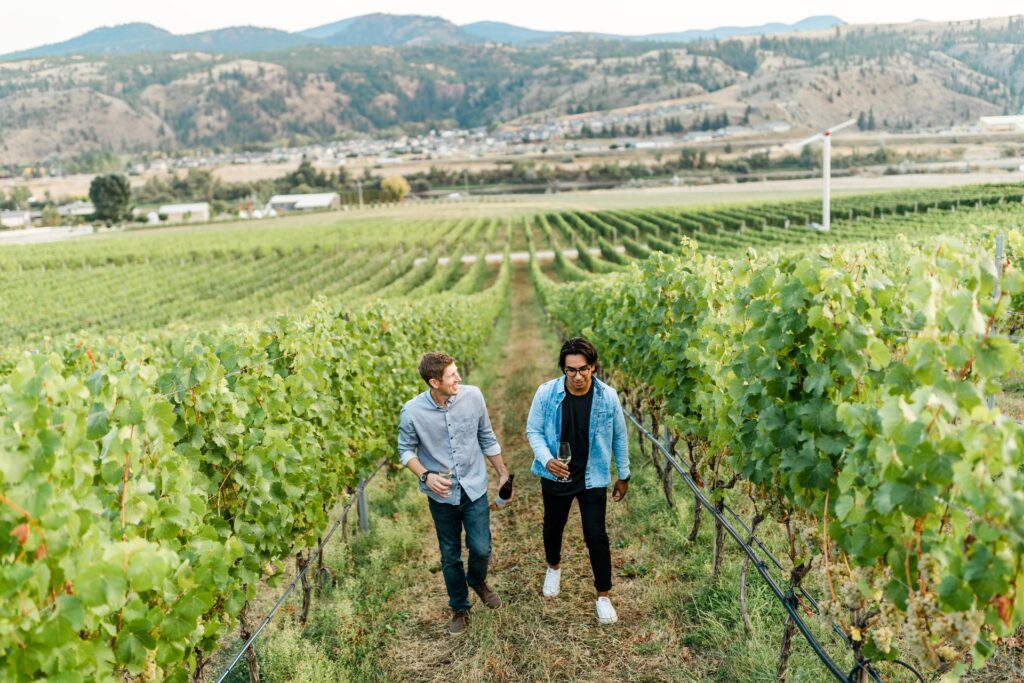 Sagewood Winery
Last but not least is Sagewood Winery, a small, casual and boutique vineyard. Located on the north banks of the South Thompson River, tastings here are so intimate, you'll feel like you're just relaxing the day away in a friend's garden! Please ensure to reserve a tasting via their website prior to visiting.
---
---
Insider tip: While you may be anxious to get to Wells Gray, we highly recommend stopping in Barriere! There's guaranteed warm weather so why not cool down at one of the many hidden gem lakes here such as Adams Lake, North Barriére and East Barriére Lake. We also recommend heading to Dunn Creek Hatchery, managed and operated by the local Simpcw Nation. If you're passing through on a Thursday, you can't miss the Barriere Farmers' Market and for a convenient meal along your route, step back in time at the High Five Diner.

WELLS GRAY PROVINCIAL PARK
While in some places the end of the wine tastings signifies the end of the trip, out here, this is only the beginning! Once you've stopped and smelled the rosé in Kamloops, and road tripped the scenic highway 5 through the Lower North Thompson Valley, the next part of your road trip leads you 1.5 hours North to the town of Clearwater and Wells Gray Provincial Park. 
---
---
Insider tip: For some added interest along your road trip, take a scenic float across the North Thompson River on the McLure Ferry. This free cable ferry takes only about 5 minutes and drops you and your vehicle off directly on the east side of Highway 5.
---
---
As BC's fourth largest provincial park, Wells Gray is the ideal place to escape to. Along with towering forests, ancient lava beds, lush alpine meadows and untouched glaciers, Wells Gray is home to some of the country's most jaw-dropping water features. In many other regions, waterfalls require multi-day hikes to reach them, however, you'll be happy to know that 8 of Wells Grays' waterfalls are found directly from the Clearwater Valley Road! Following this accessible and picturesque trail up into the park, you can do a self-guided tour, stopping off at whatever majestic viewpoints and hikes excite you most. While summer conditions are typically favourable, we advise stopping in at the Wells Gray Park Visitor Information Centre for directions and tips before exploring.
---
---
Insider tip: To get more out of your trip to Wells Gray, we highly recommend booking a guided tour with a local expert. Whether it's soaring through the sky with X Sky Paragliding, crashing over rapids with Riverside Adventures, hut-to-hut hiking with Wells Gray Adventures or enjoying a relaxing trail ride with Western Riders, there is so much more to do here than just exploring the falls! (As if you were complaining?!)
---
---
Due to the copious amount of adventures to be had here, we highly recommend spending at least a few days (you'll be wishing for more!). In terms of accommodations, there is something to suit every type of explorer. If you're looking for a home base nestled directly within the park, check out the quaint and comfortable, Across the Creek Cabins. Clearwater Springs Ranch, with its luxury three-bedroom log house and authentic, heritage cabin, is another great option. Be sure to also check out our Places to Stay page for our best-kept cozy cabin secrets. 
From south to north, here are 6 of our favourite Wells Gray waterfalls! And for even more, check out our hiking page!
Triple Decker Falls
If its close proximity to town isn't enough to convince you to visit, the photos will! Triple Decker Falls is one of the most unique falls in the park with water gushing down – you guessed it – three tiers. The hike to get down to the falls is quite steep but while this may deter some, the lack of crowds and undisturbed serenity makes it well worth the effort.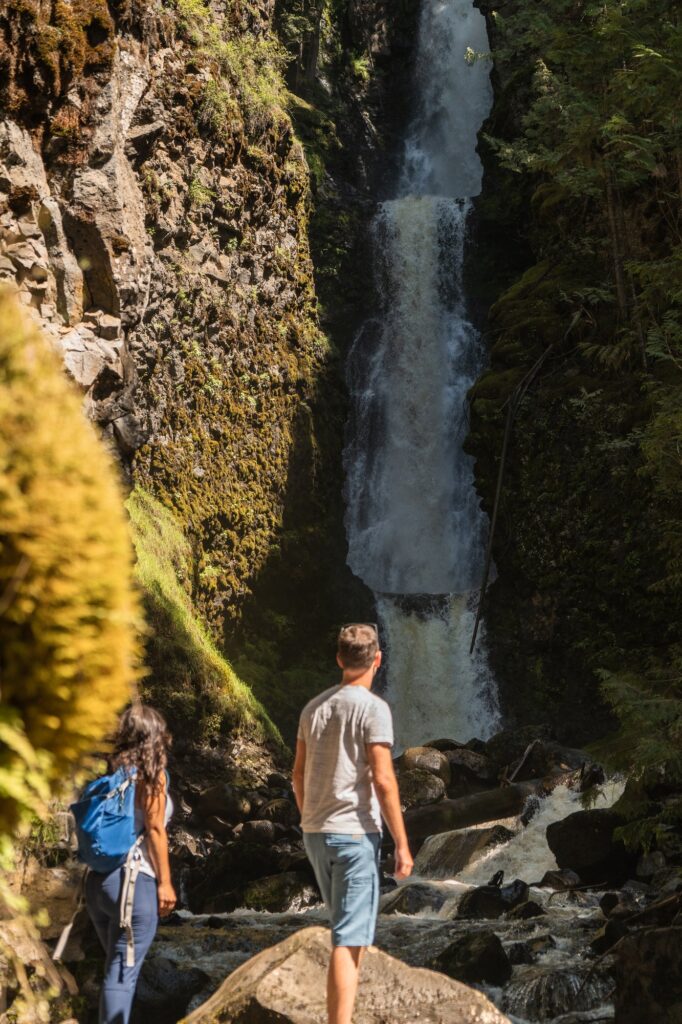 Spahats Falls
Spahats Falls is a must-visit due to its ease of accessibility and pure wow factor. Just a short, easy walk from the parking lot leads you to the edge of a canyon rim where you'll first hear and then see the falls plunging 80 metres down into the Clearwater River. If the height doesn't bother you, we recommend heading over to the wooden viewing platform to the right, where you'll find an even more epic, head-on view of the falls.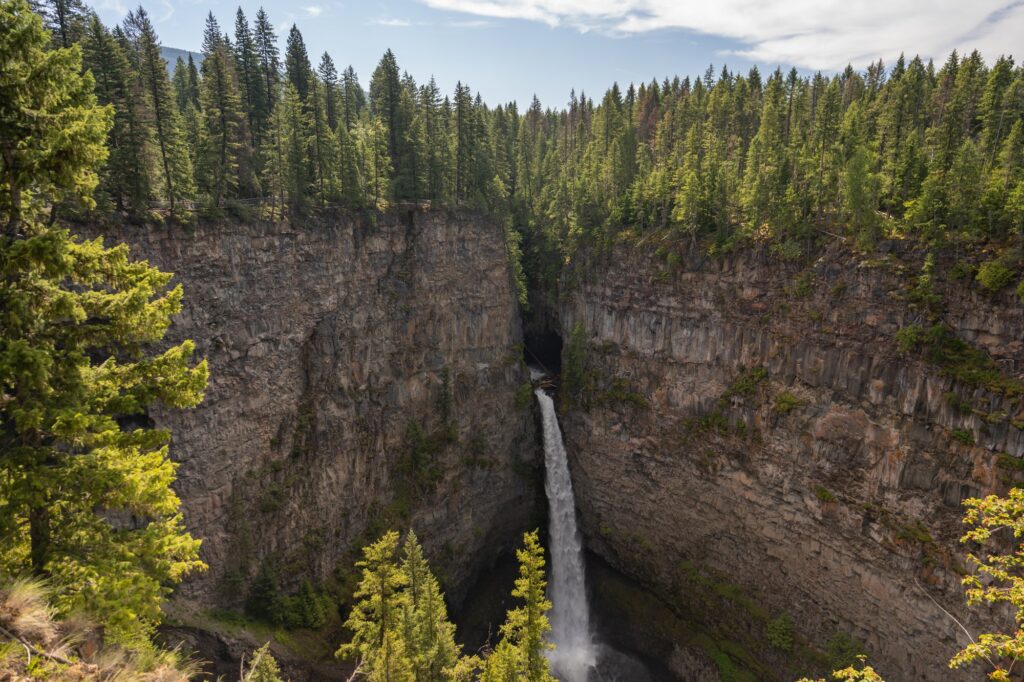 Silvertip Falls
Seldom visited, Silvertip Falls is secluded and off-the-beaten-path, making it an amazing adventure. Follow the moderately rated hike and be rewarded with the tallest waterfall in the park which tumbles 167 metres down multiple levels from the Trophy Mountain Plateau.
---
---
Please ensure that you are prepared and visit our responsible travel page where you'll find downloadable guides and resources to set you up for a safe and successful trip!
---
---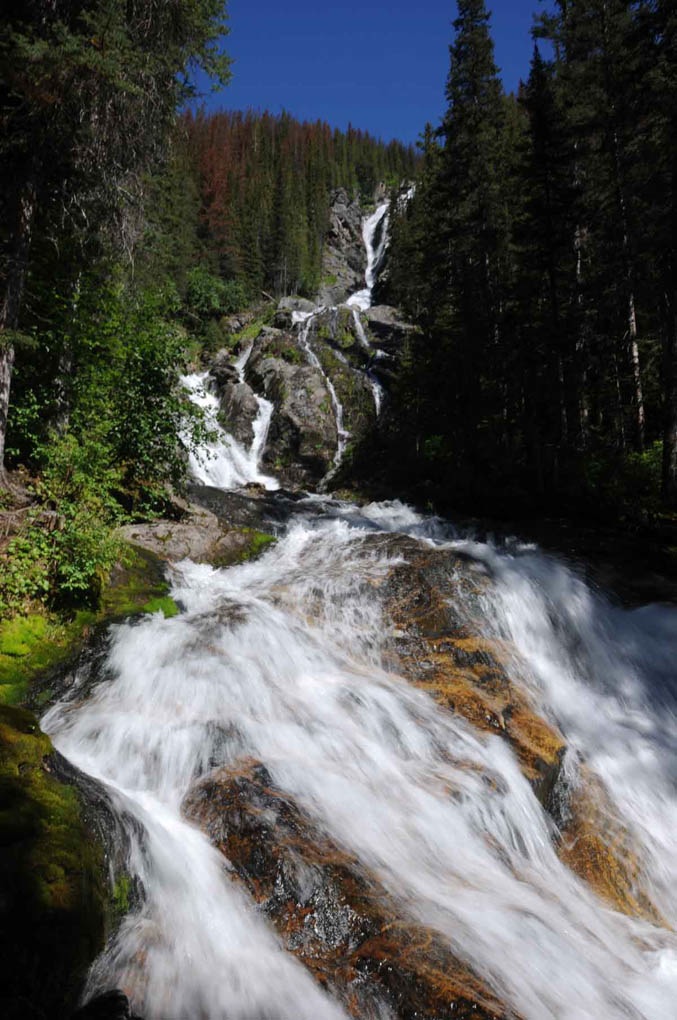 Moul Falls
Next along Clearwater Valley Road is the spectacular Moul Falls. One of our favourites in the park, Moul Falls allows you to actually walk right behind the wall of water! To get here, follow the 6-kilometre round-trip hike (rated moderate) to the viewing platform. If you're looking for that perfect chasing waterfalls Instagram photo, carefully continue down the set of stairs that leads you directly behind the falls.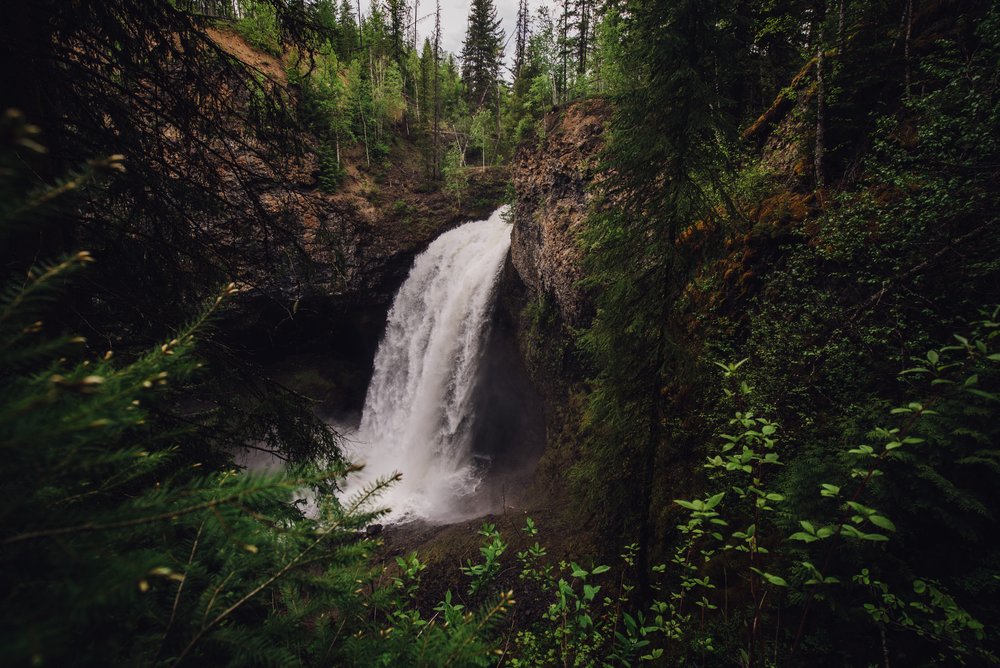 Dawson Falls
Next on the list is yet another one of our favourites, the mighty Dawson Falls. At 90 metres wide, you'll quickly see why it has been nicknamed 'Little Niagara Falls.' Watch from an easily accessible viewpoint as the water crashes over ancient lava rock. While admittedly slightly smaller than its Ontario namesake, the lack of crowds here makes up for it. Keep an eye out for the second trail that leads to another viewpoint offering an even closer view of the falls.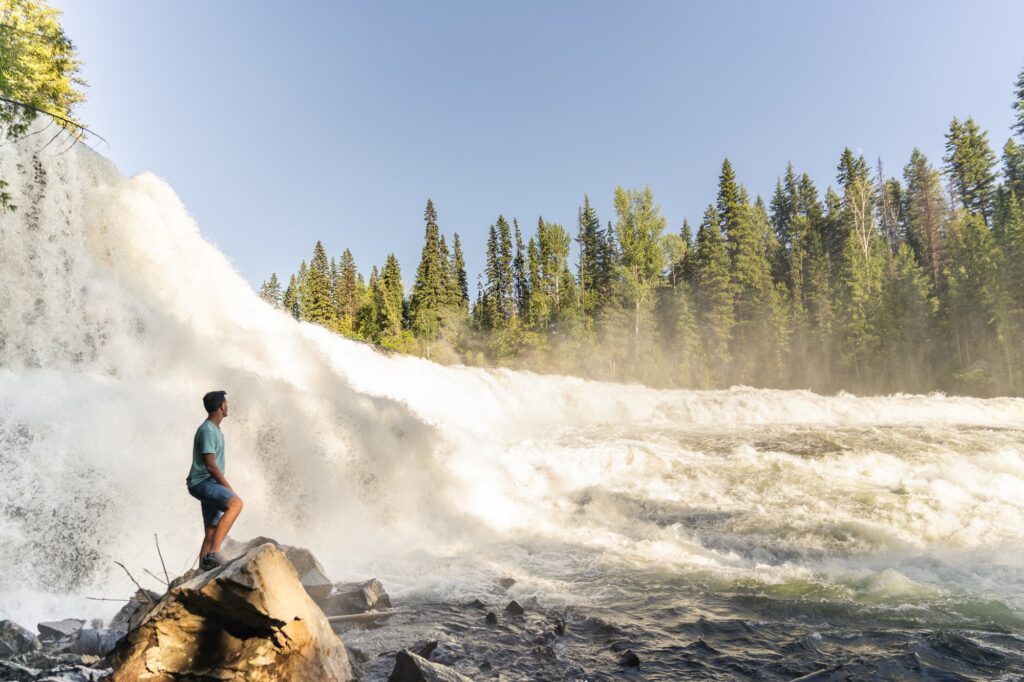 Helmcken Falls
Last but definitely not least is Helmcken Falls, Canada's fourth-largest waterfall! Despite being the furthest away from the town centre of Clearwater, this epic waterfall is well worth the 40-minute drive. Along with the 141 metres drop, what makes Helmcken Falls so spectacular is the natural amphitheatre carved out by ancient glacier rivers that surrounds it. If you're lucky with your timing, you may even get to witness a breathtaking rainbow plunging into the canyon.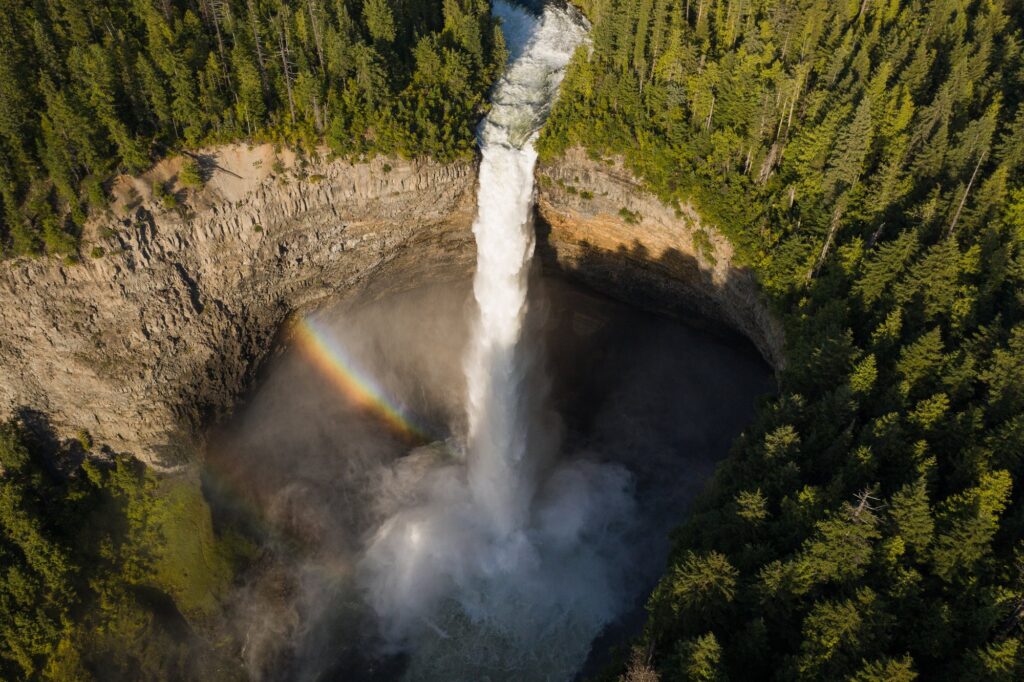 From waterfalls to wineries and everything in between, the Thompson Valley is ripe for a memorable summer road trip. Out here, you set your own path and pace so relax and enjoy the journey!