Nothing compares to the raw and wild transformation water goes through from winter to spring. Entire lakes that once supported snowmobiles for ice fishing, tents for ice fishing, and ice rinks for hockey–break, shrink, and float into small icebergs with each lake acting as its own little ocean. Snow piled meters thick from high in the alpine to low in the valley bottoms melt and join other streams before becoming torrents of spring runoff that is a force of nature not the be reckoned with. Alongside these swift currents, melting snow wakes a beautiful world below that blossoms, blooms, and feeds countless wildlife who wake up with it. Undoubtedly, spring is best seen in a place that is filled with an abundance of freshwater treasures.
Each area of BC's Land of Hidden Waters region is a little different than the next with common traits of diverse bodies of water and even more diverse landscapes. Volcanoes, intermontane plateaus, deserts, and rainforests ensure you'll never be bored while each has its own aquatic features that shape them year after year.
This could be British Columbia's best spring road trip, and seeing it all via this itinerary is just one way to do it!
First driving journey: Vancouver to the Fishing Highway 24 via Whistler and Highway 99
We recommend this option to turn this journey into a loop that will eventually bring you back to Vancouver via Highway 5 from Kamloops
Spring in the South Cariboo
After the scenic drive to Lillooet on the Duffey Lakes Road and onwards past small Cariboo towns like Clinton and 70 Mile House (don't forget a stop at the Sugar Shack near 70 Mile House!) the famous Interlakes region and Fishing Highway 24 will be your turnoff. Shortly down this road, you'll find the year-round, lakeside cabins of Sheridan Lake Resort. Sheridan Lake itself is a world-famous trout lake and the resort has its own docks to park your boat at or rent one from them. This quintessentially Cariboo location is also close to the Bridge Lake Ice Caves Trail and countless other lakes that bring meaning to our saying 'fish a lake a day for every day you stay'. RV camping is also available starting in mid-May at Sheridan lake Resort
Also located down the road on the Fishing Highway is the year-round Wettstone Guest Ranch where you can have a calm lakeside cabin experience (on a nearly private lake that permits no motorized boats) alongside real Cariboo ranch life.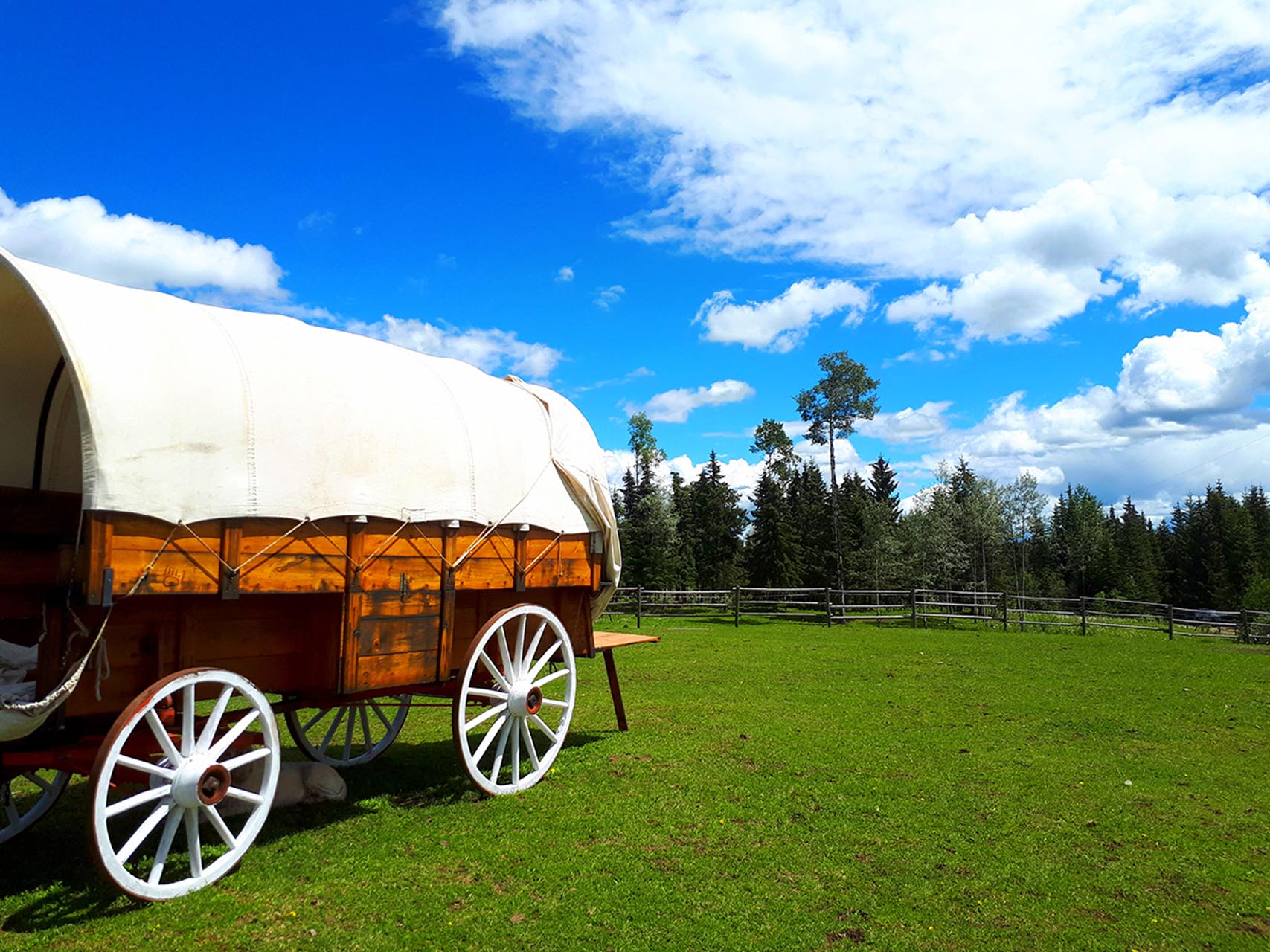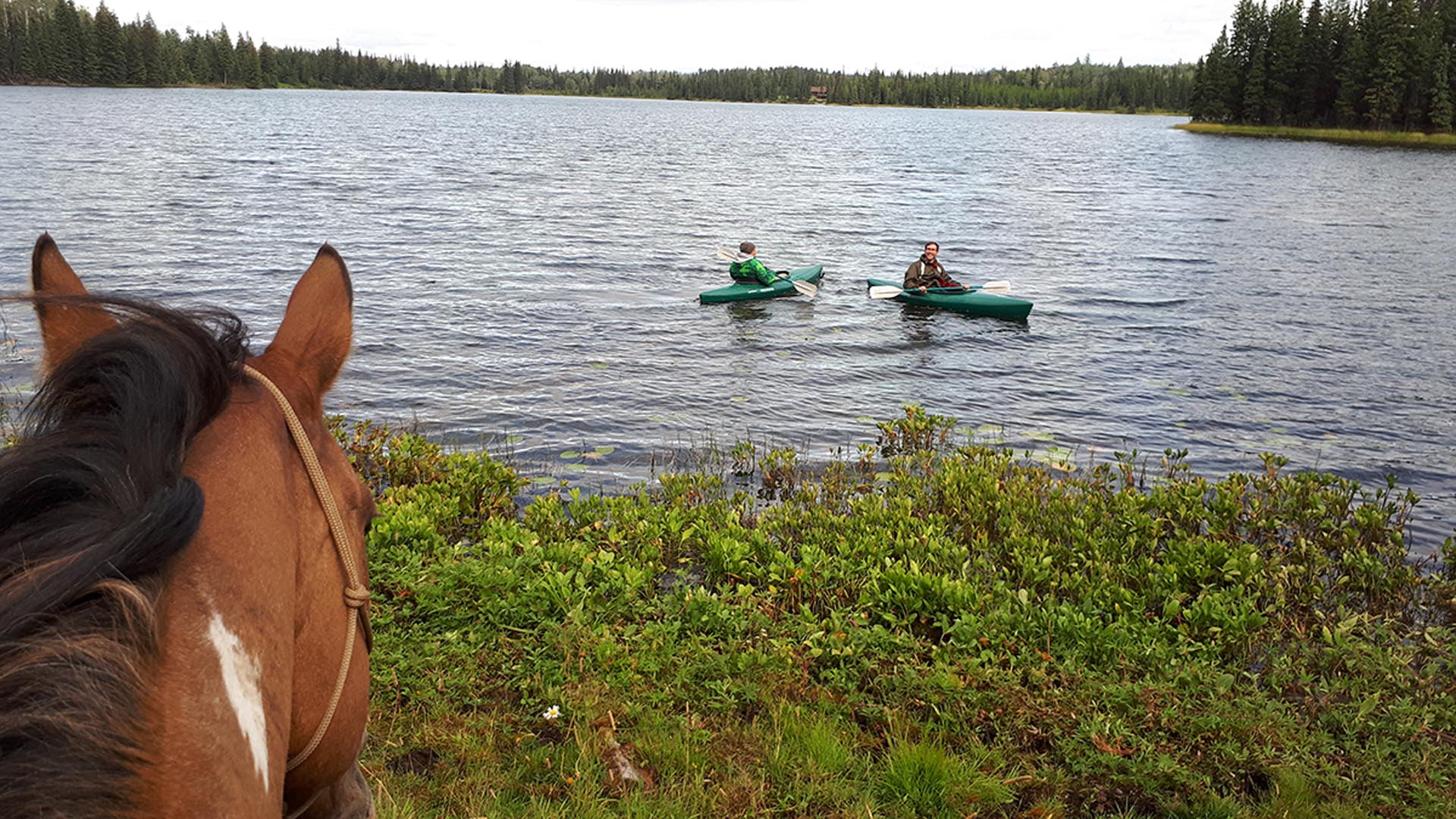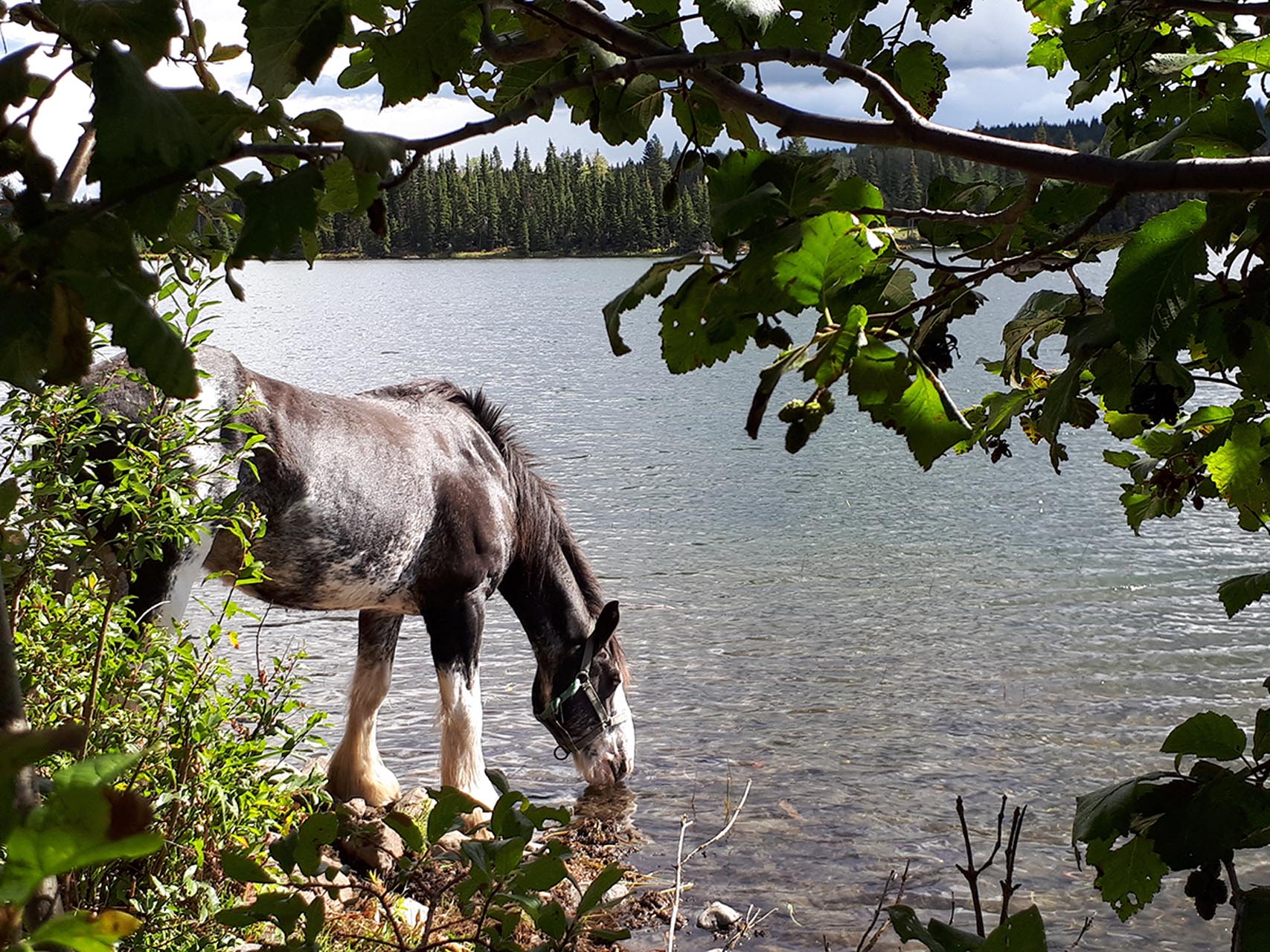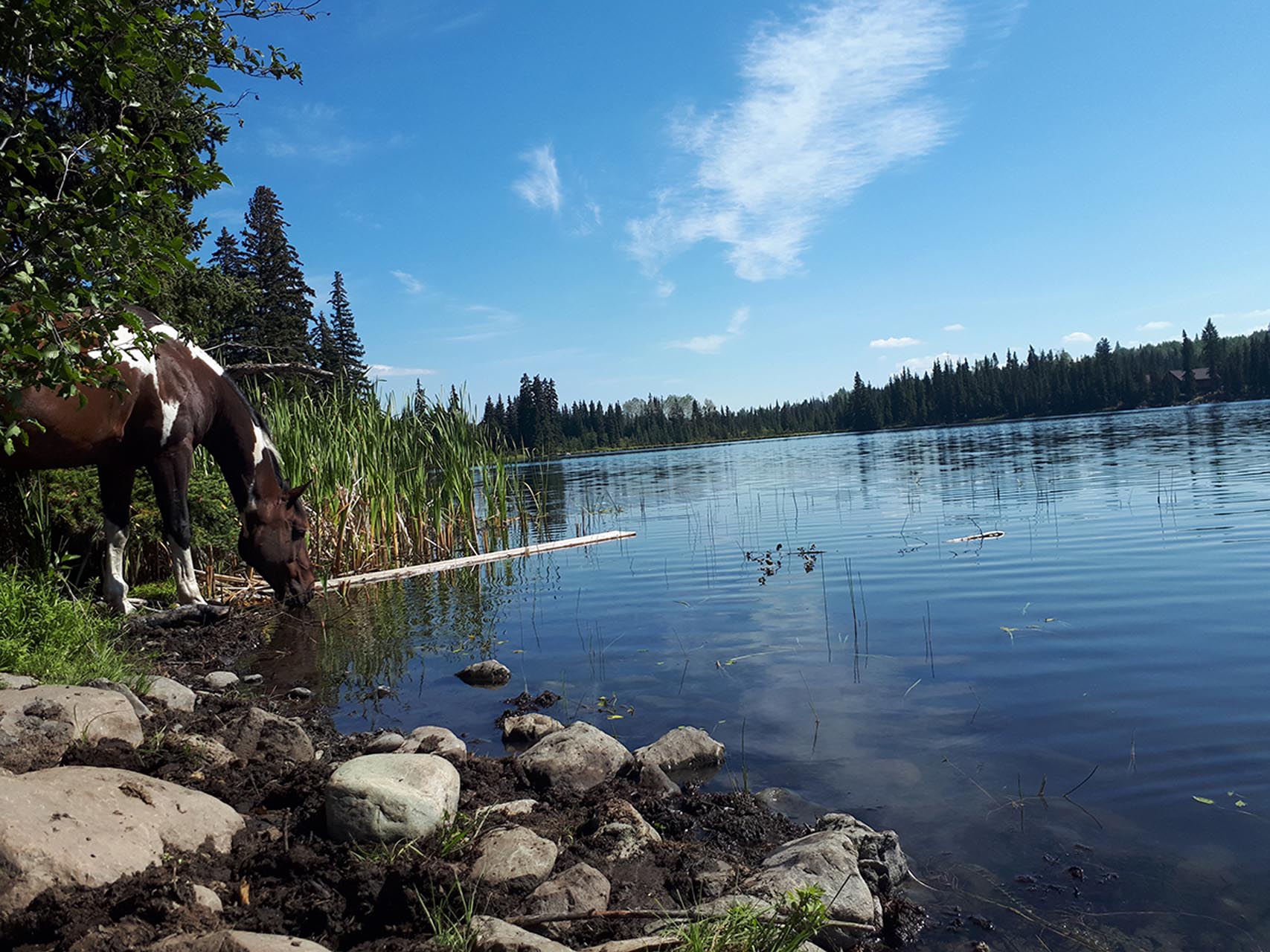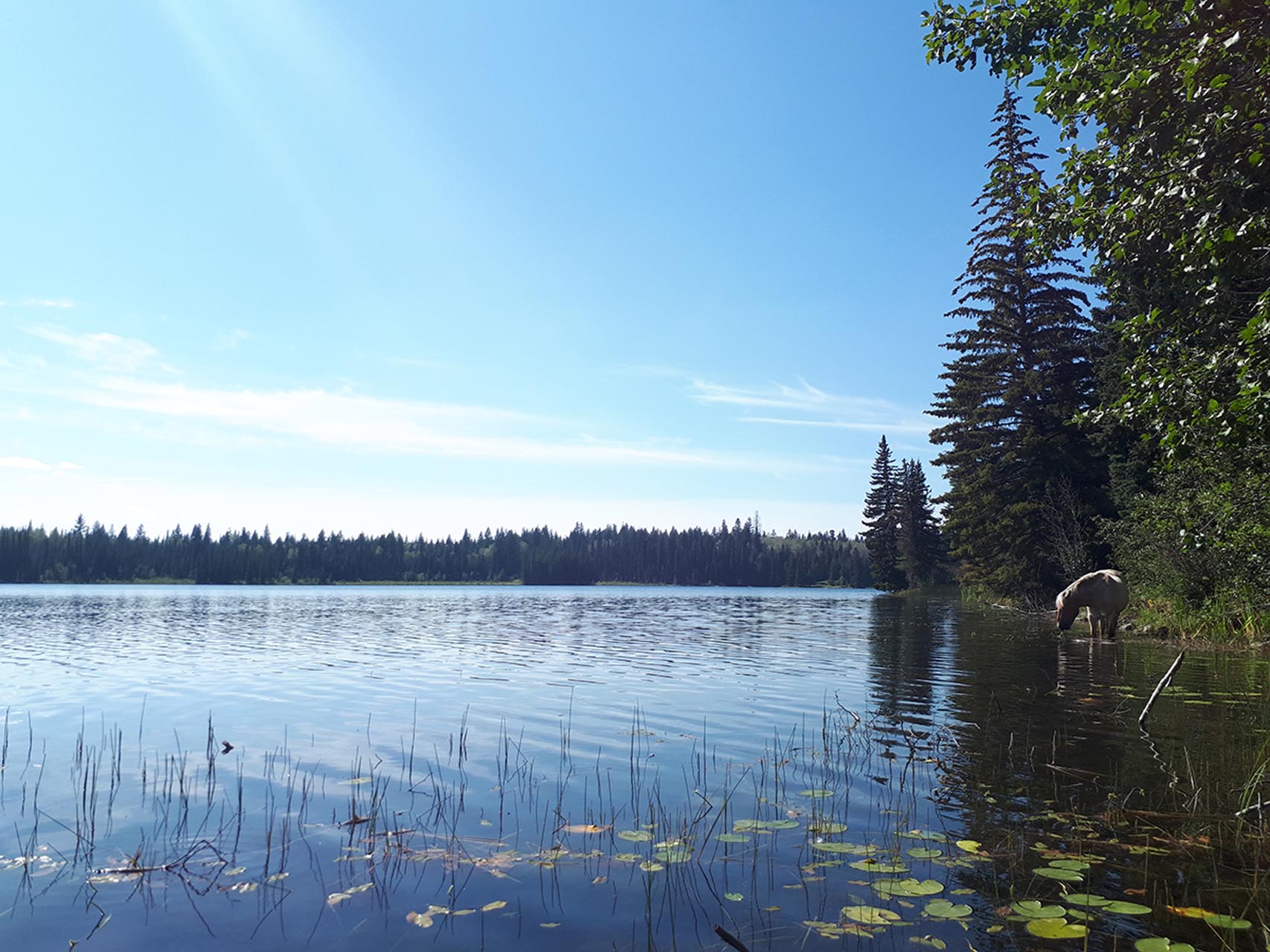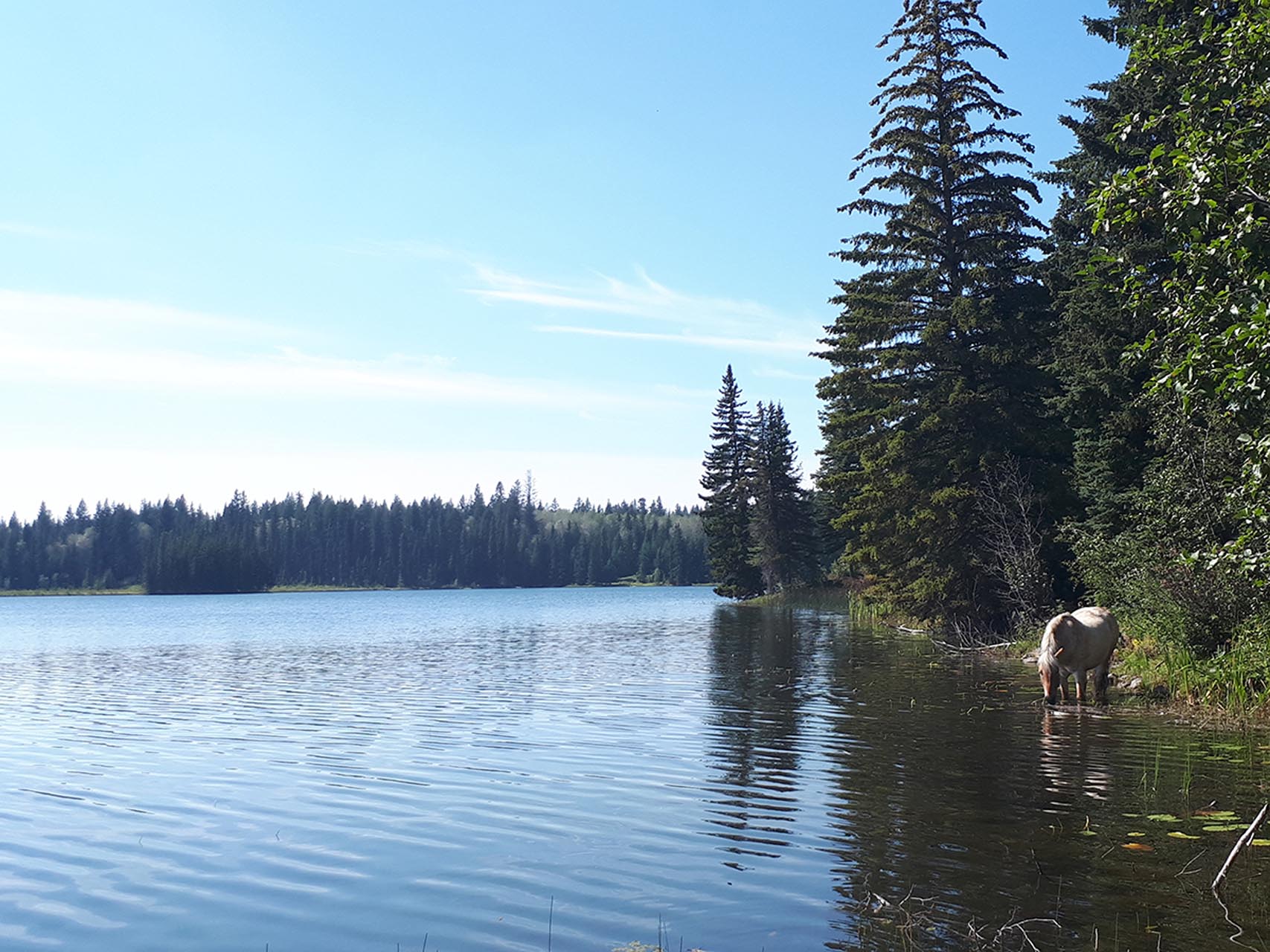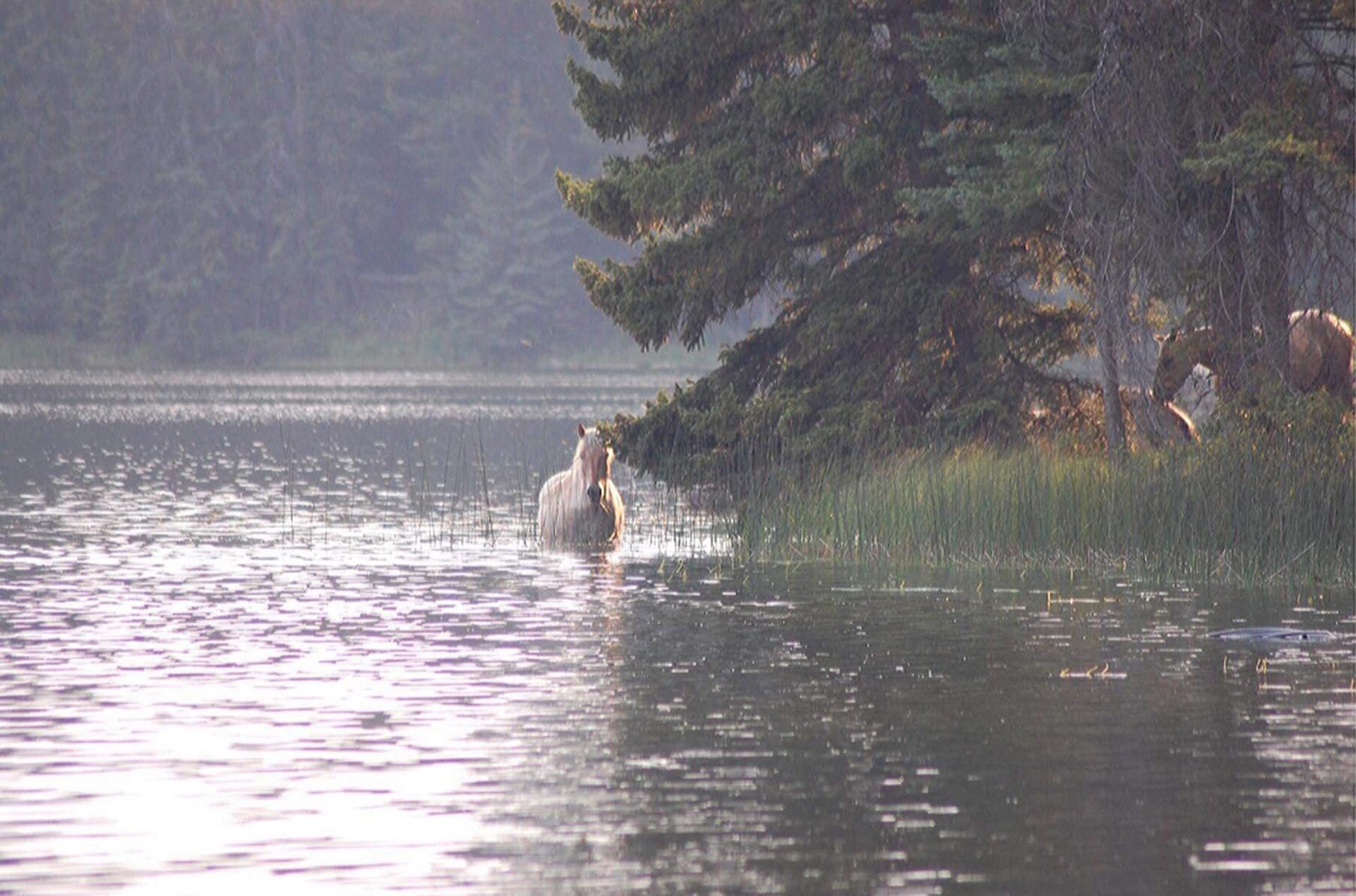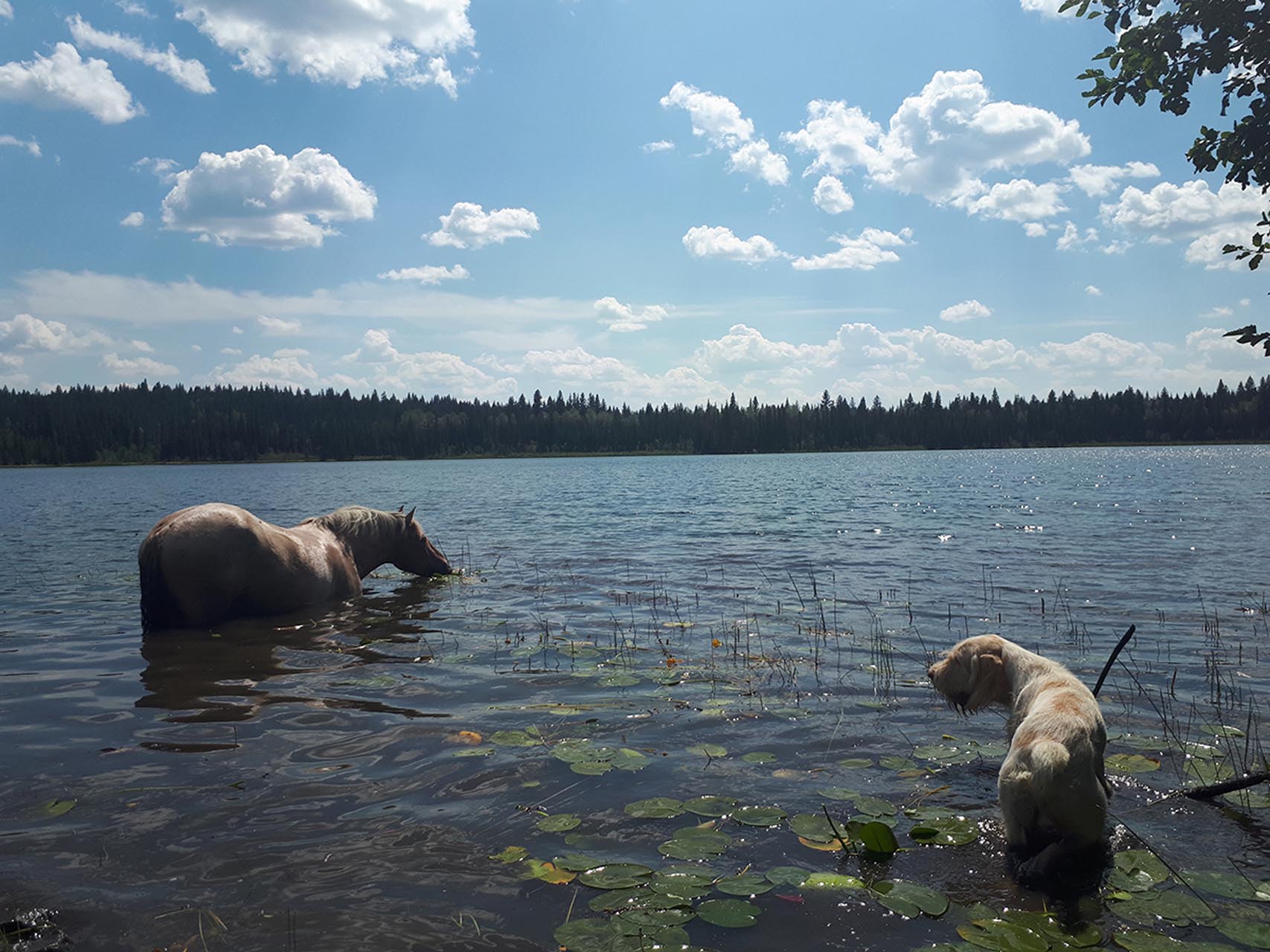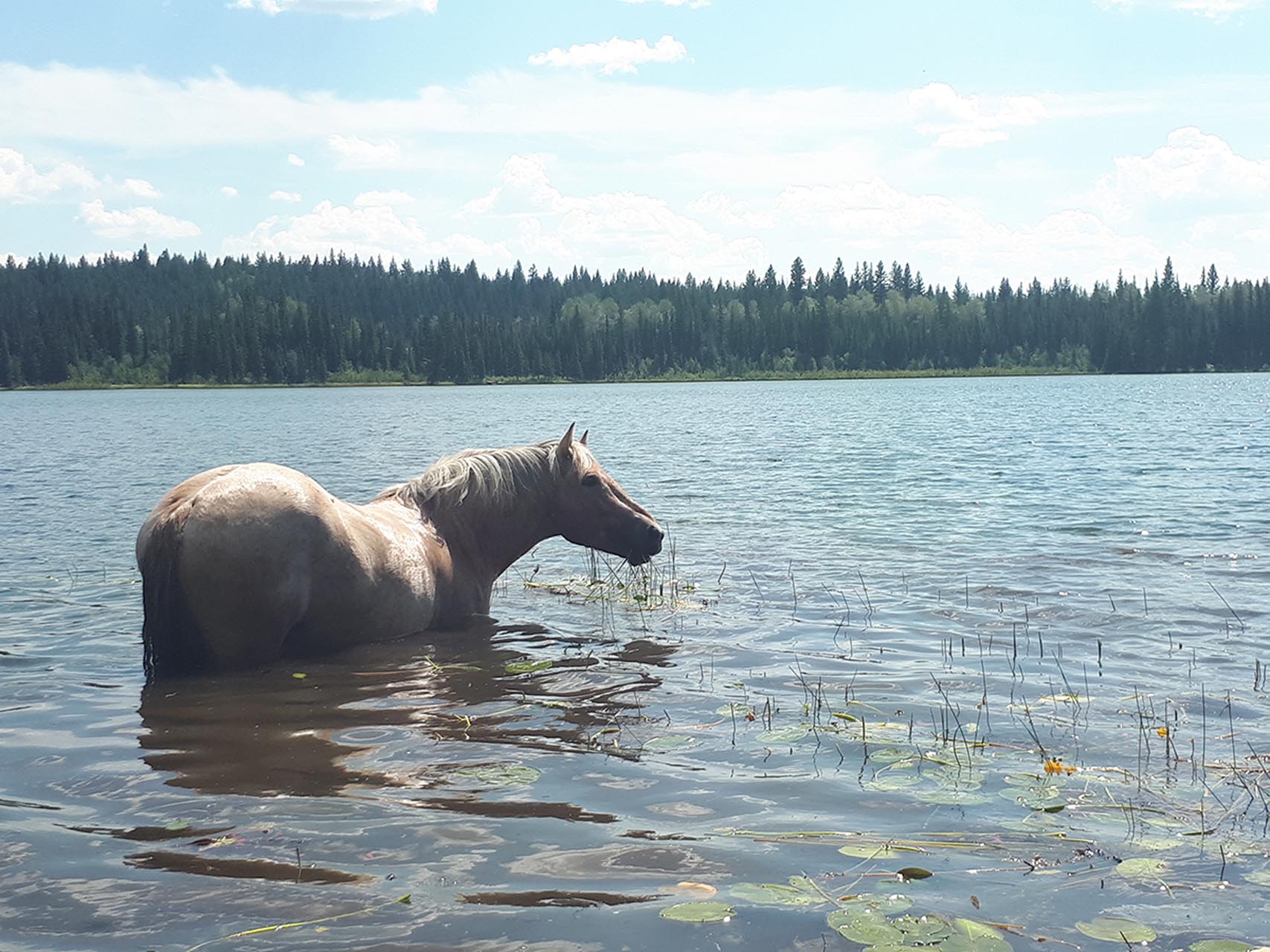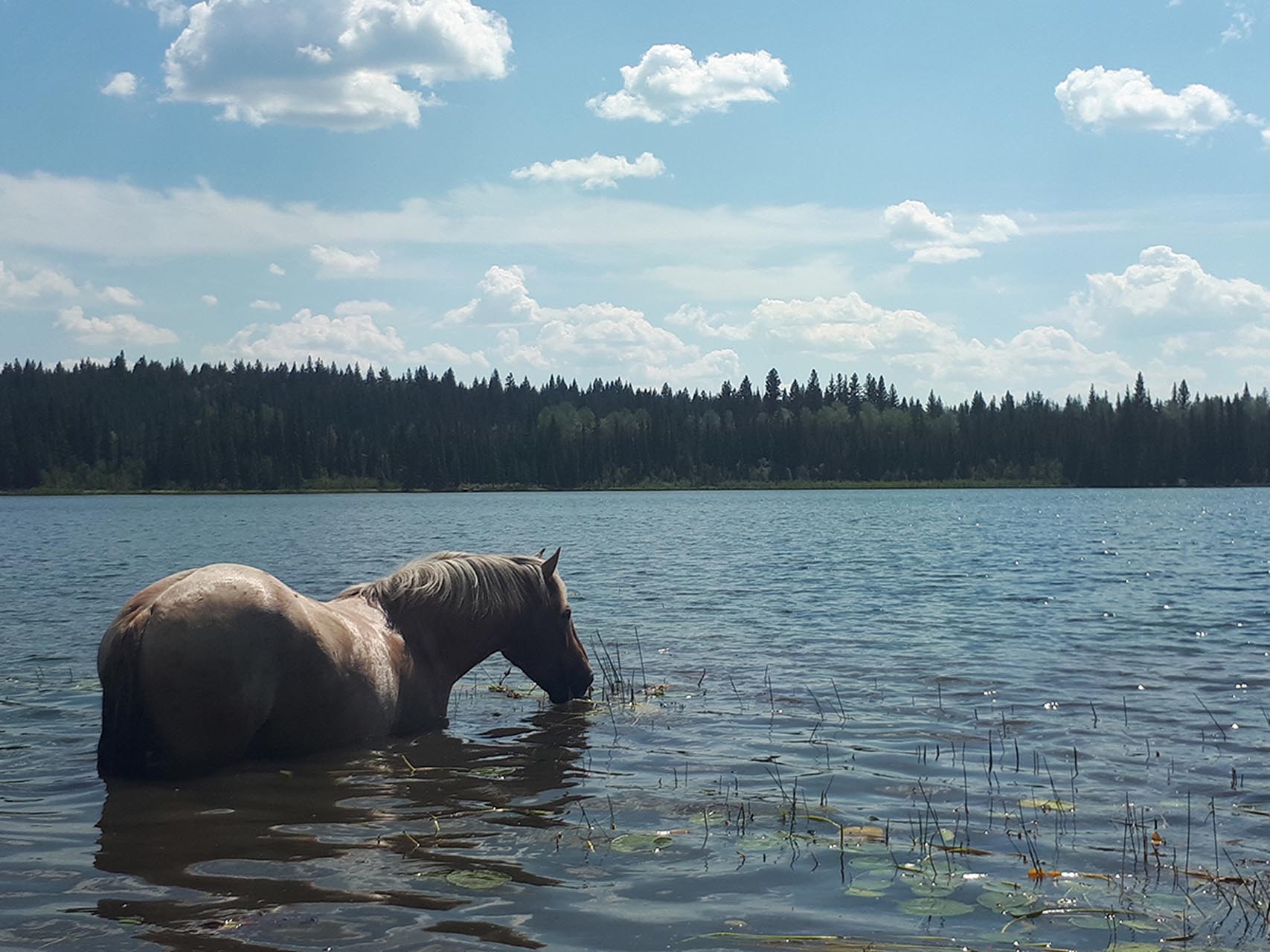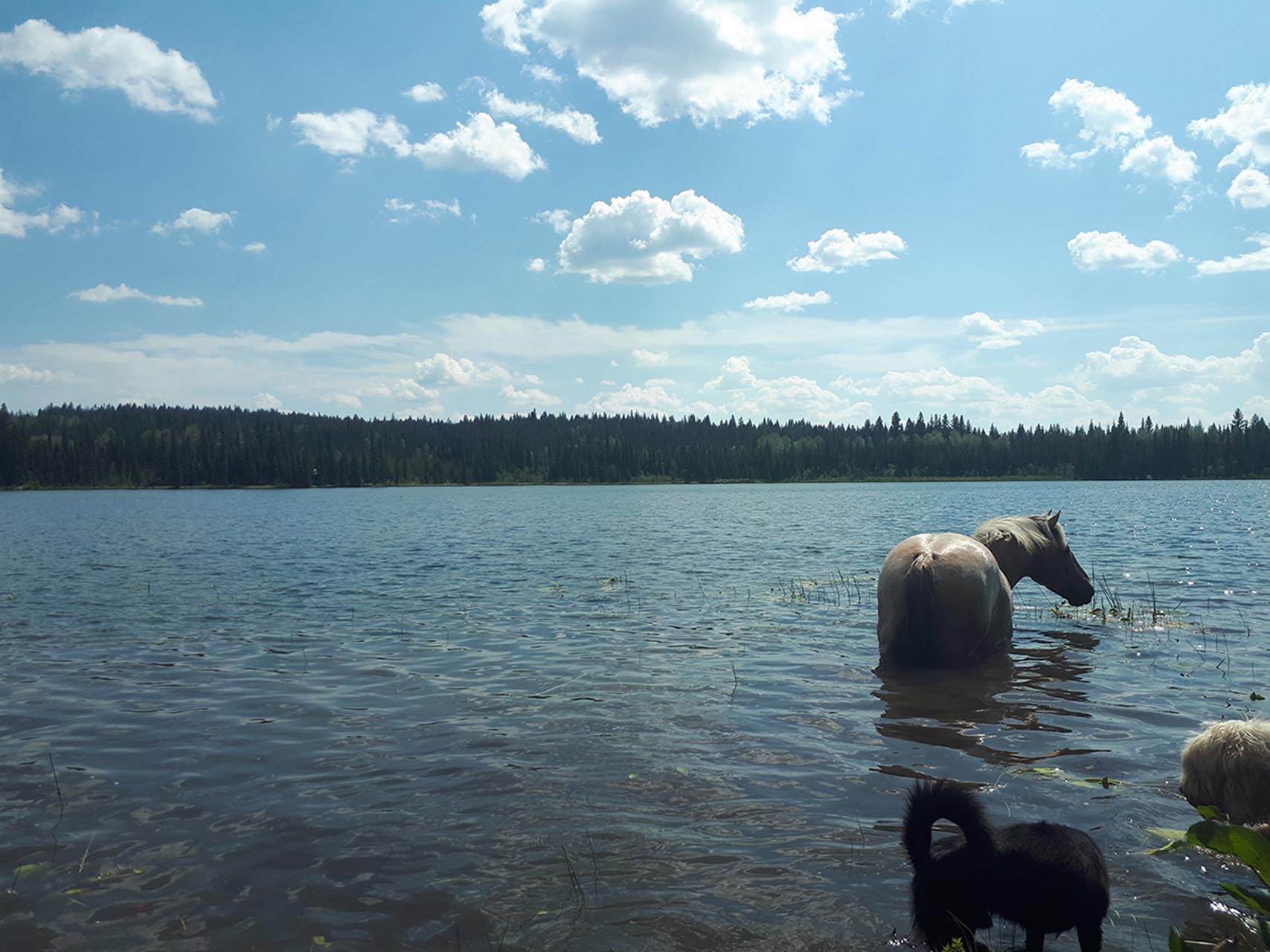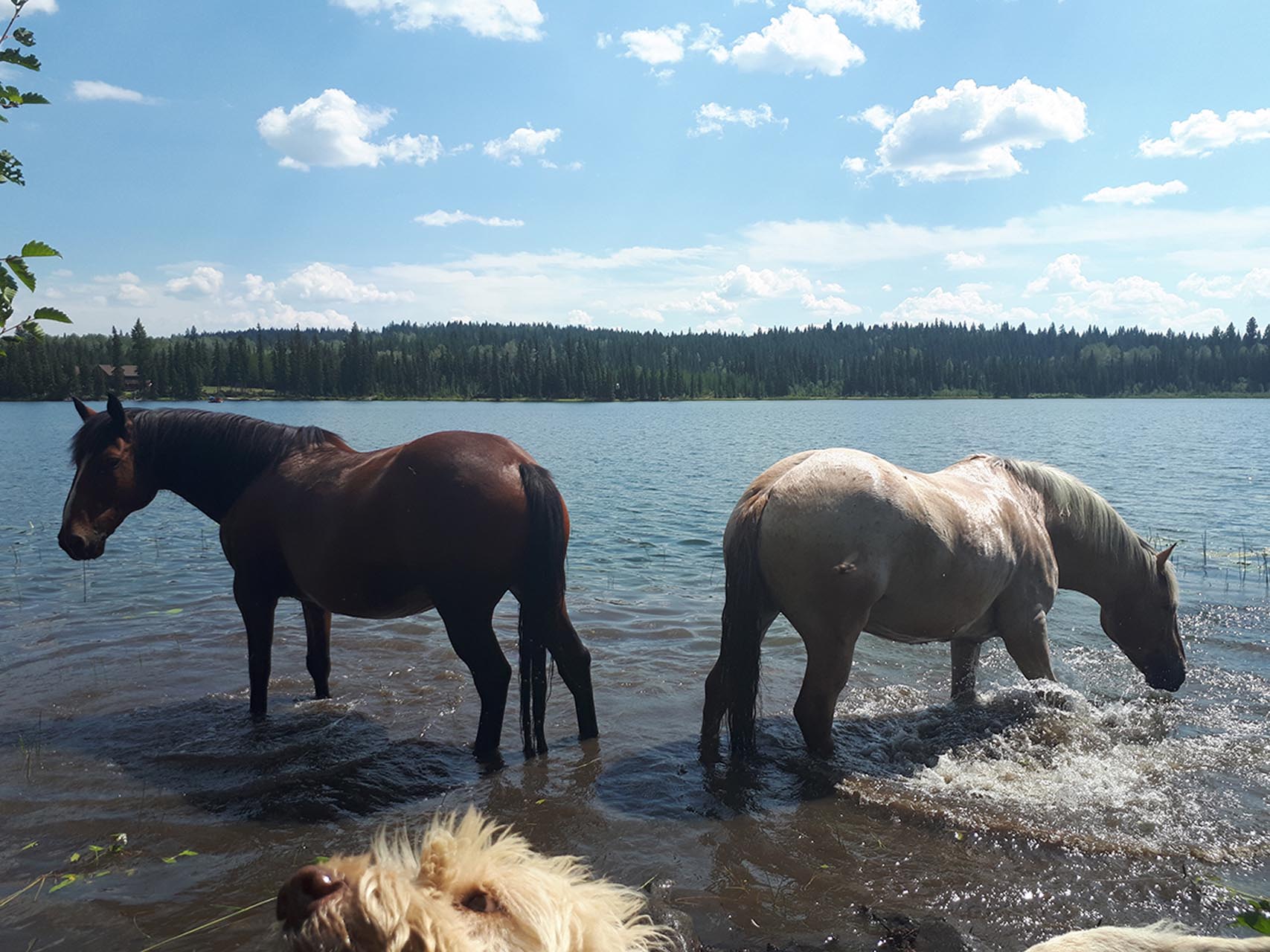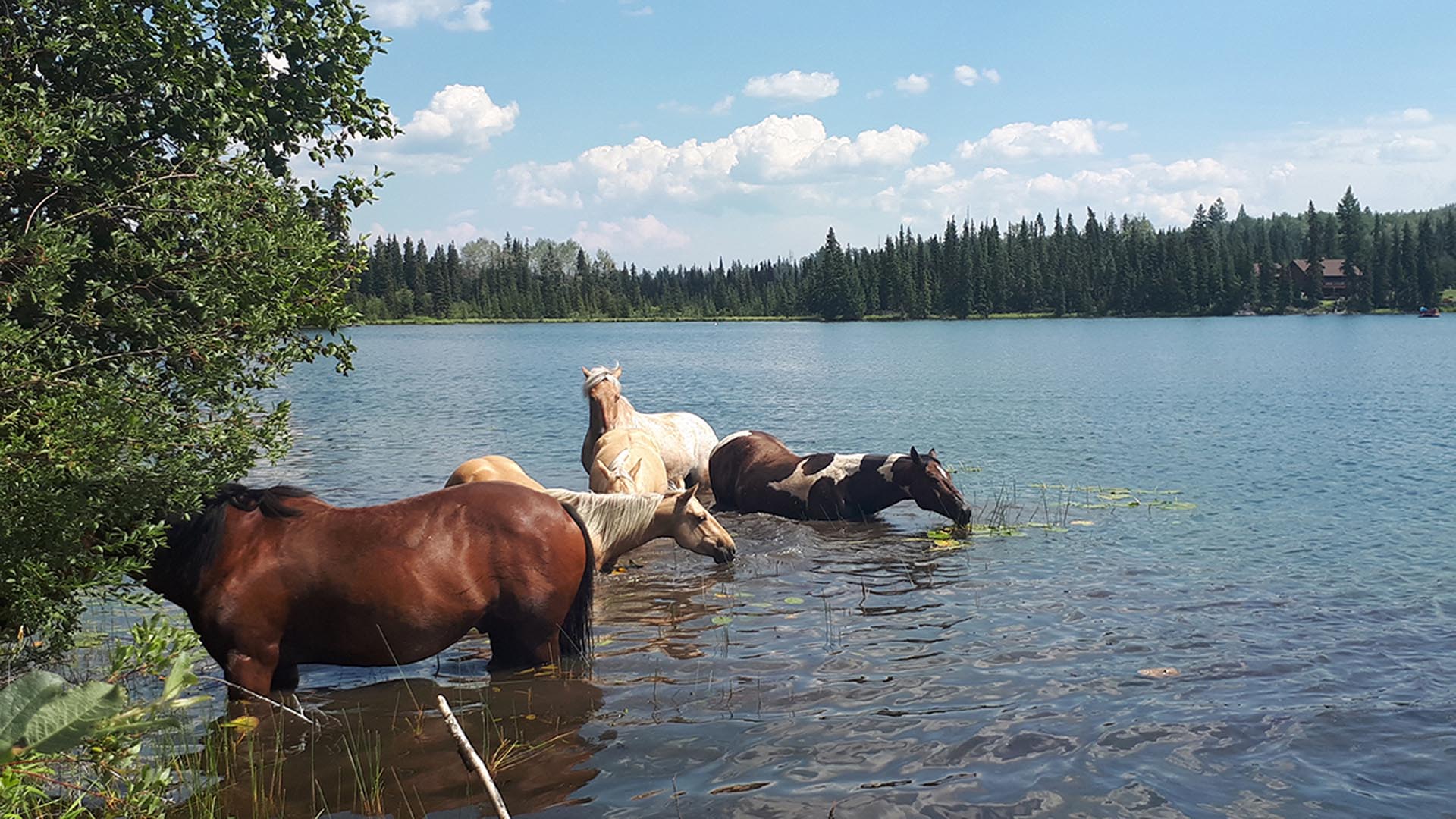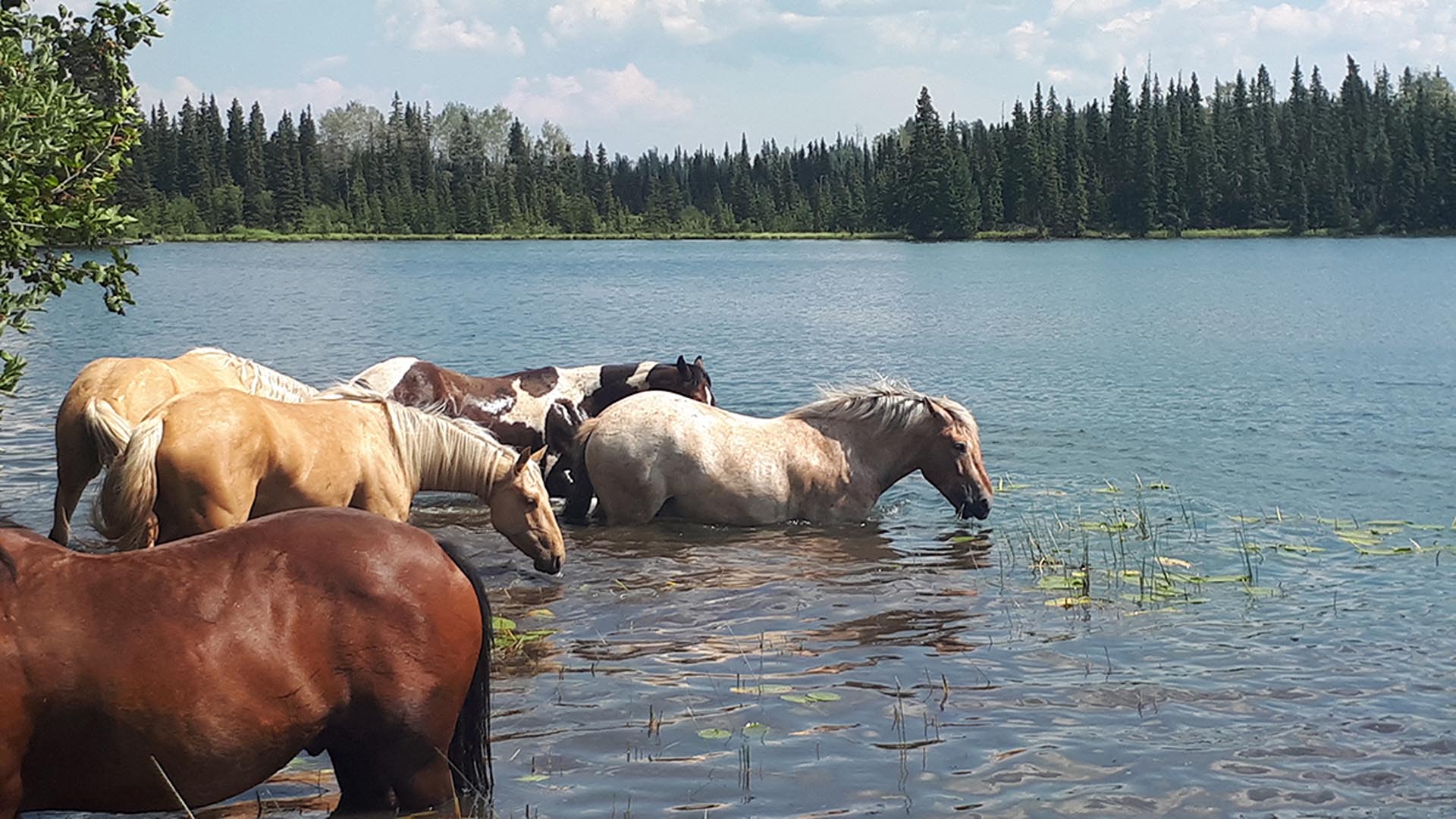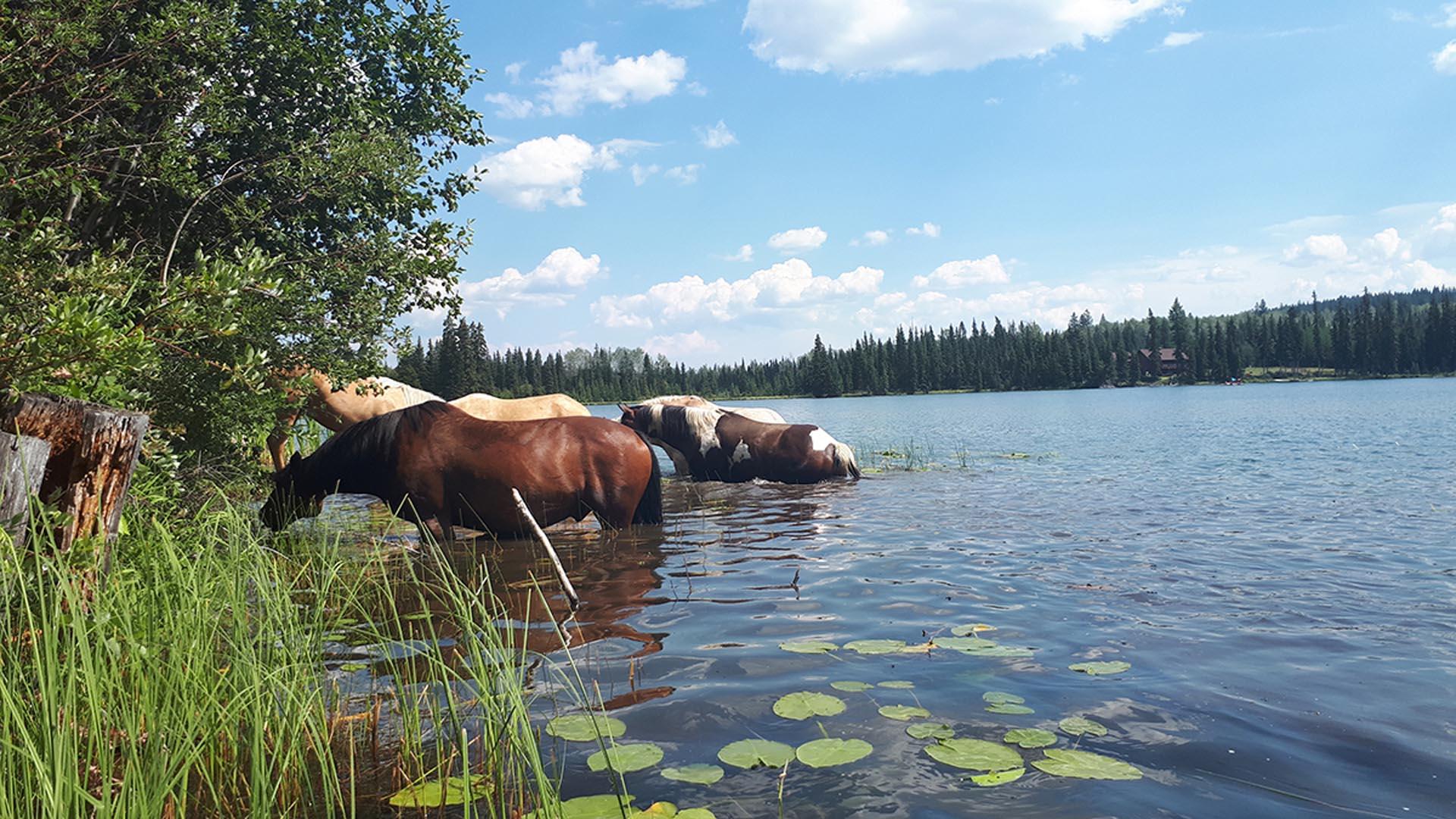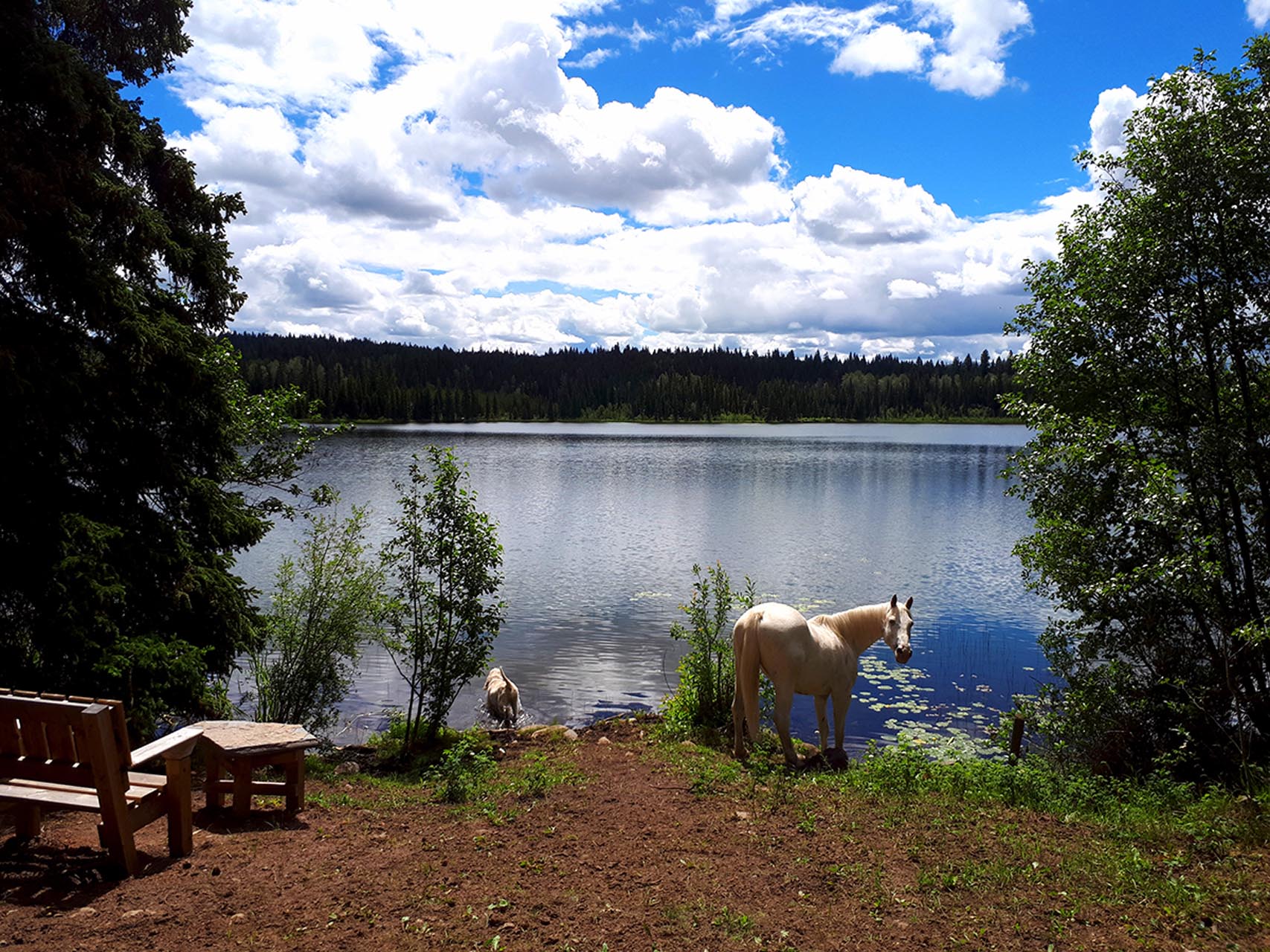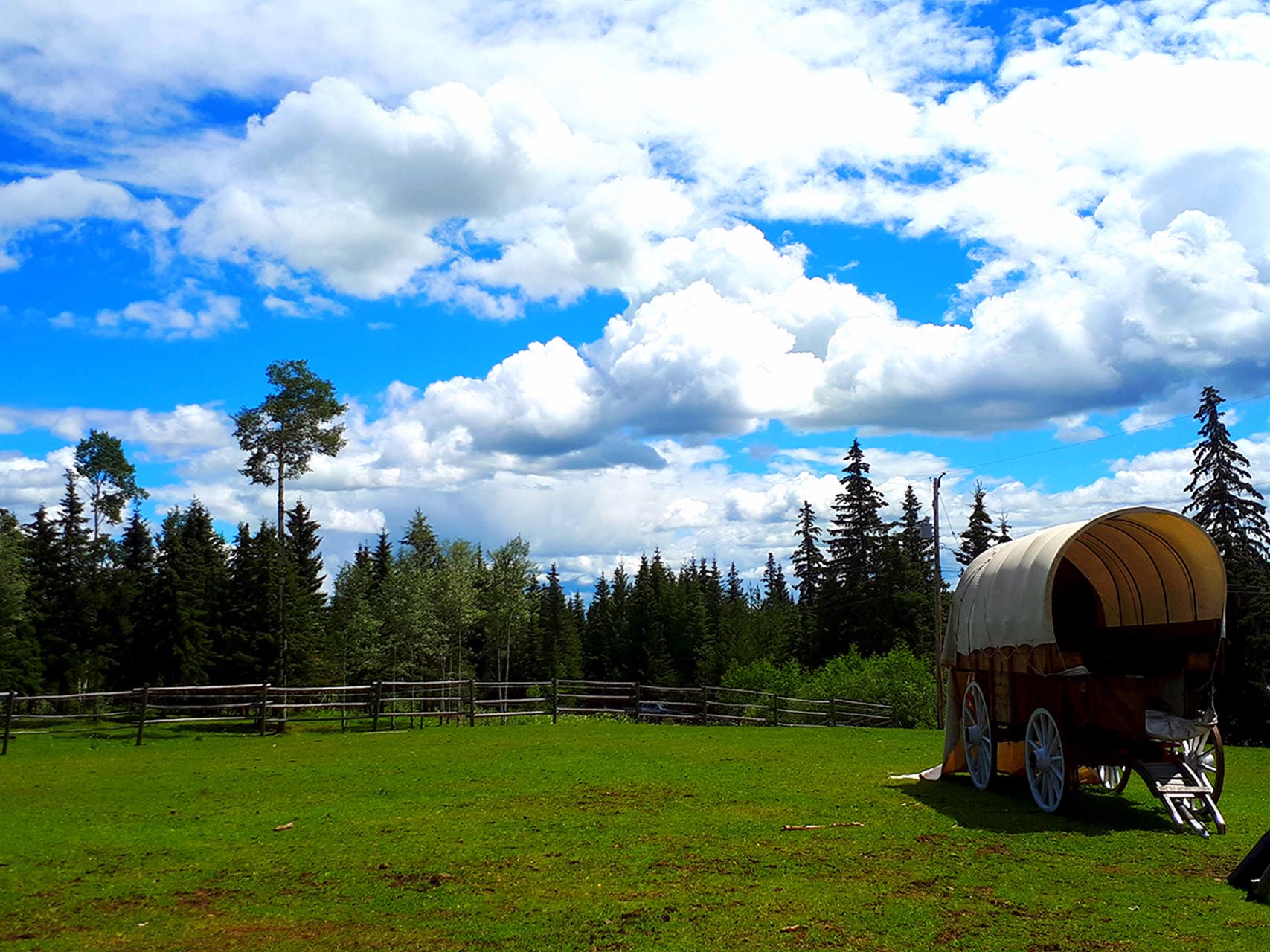 Credit: Valaurie Wettsein | Wettstone Guest Ranch
Second driving journey: Fishing Highway 24 to Wells Gray Provincial Park & Clearwater
Spring in Wells Gray Provincial Park & Clearwater
With 40 named waterfalls in a landscape made of volcanoes and carved by glaciers, you can imagine just how wild spring is in Wells Gray Provincial Park. The area is largely accessible in spring with many hiking trails and activities to choose from. The night sky is Wells Gray is also a sight to be seen and staying in the park will not only bring bright night skies to your doorstep, but also the endless adventures too. The year-round Nakiska Guest Ranch is a ranch life experience–meets log cabin pioneer living (but with comfortable amenities of course!) and the protected playground of Wells Gray in one place. A few springtime waterfalls not to miss are the famous Helmcken falls, Dawson Falls, Spahats Creek Falls, and Tripple Decker. Spring is a great time to visit as the falls are swollen with spring runoff and the summer crowds haven't arrived yet. For a full list of waterfalls and times to go, check out Tourism Wells Gray's list.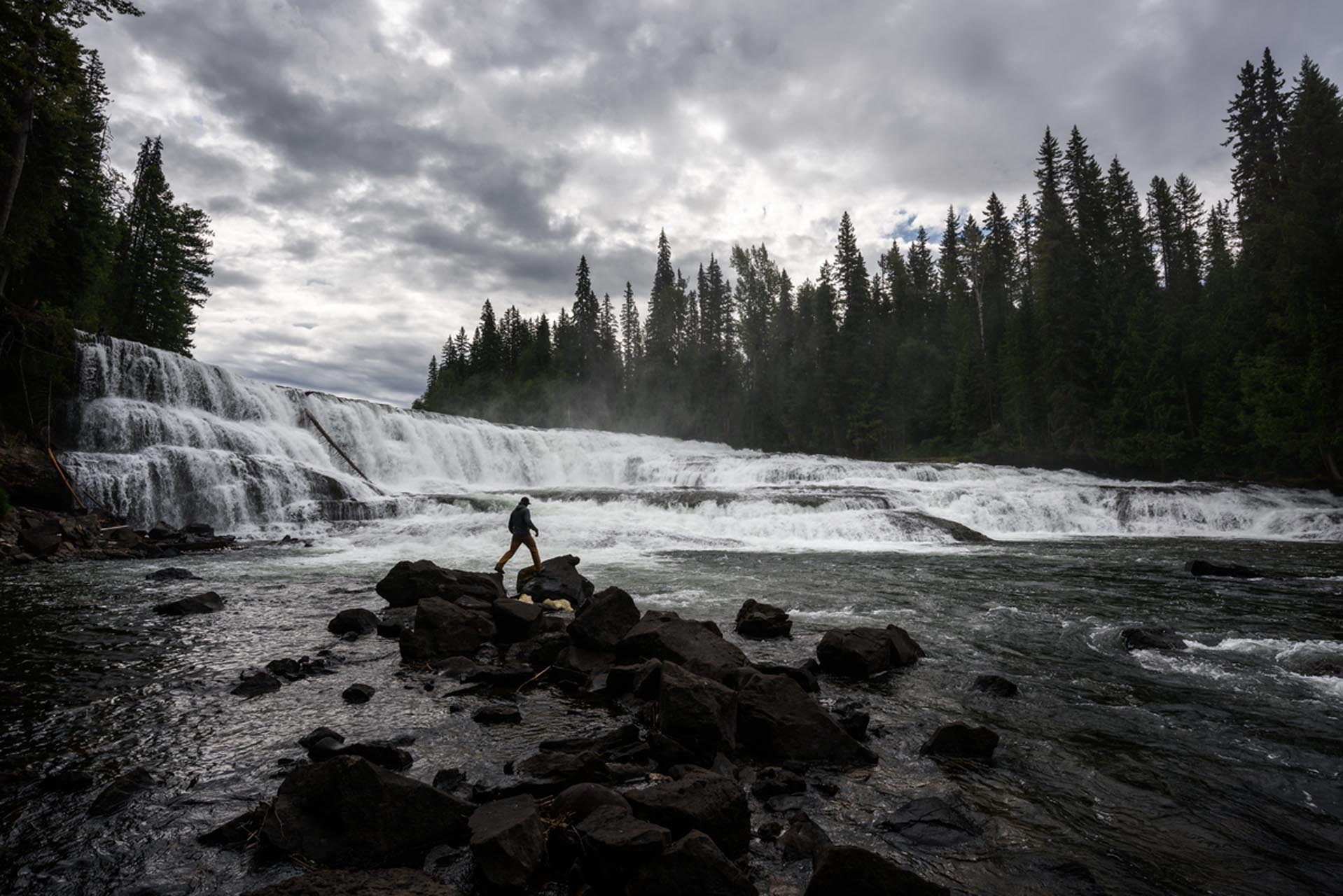 Third driving journey: Making your way south from Wells Gray on HWY 5/Yellowhead Highway, you'll join up with the Barriere & Lower North Thompson Valley region.
Spring in Barriere & Lower North Thompson Valley
In this dry and hot part of British Columbia, spring hits the Lower North Thompson Valley first. Amongst many landscapes, deserts are found in some of these parts and the climate in this rustic, wild, and captivatingly lush Lower North Thompson Valley is like no other in BC. And with early warm weather, early wildflowers bloom and you enter an area that is two months ahead of many other parts of BC! Jandana Ranch has cottages and a campground and is one of many places we'd recommend staying at in this area.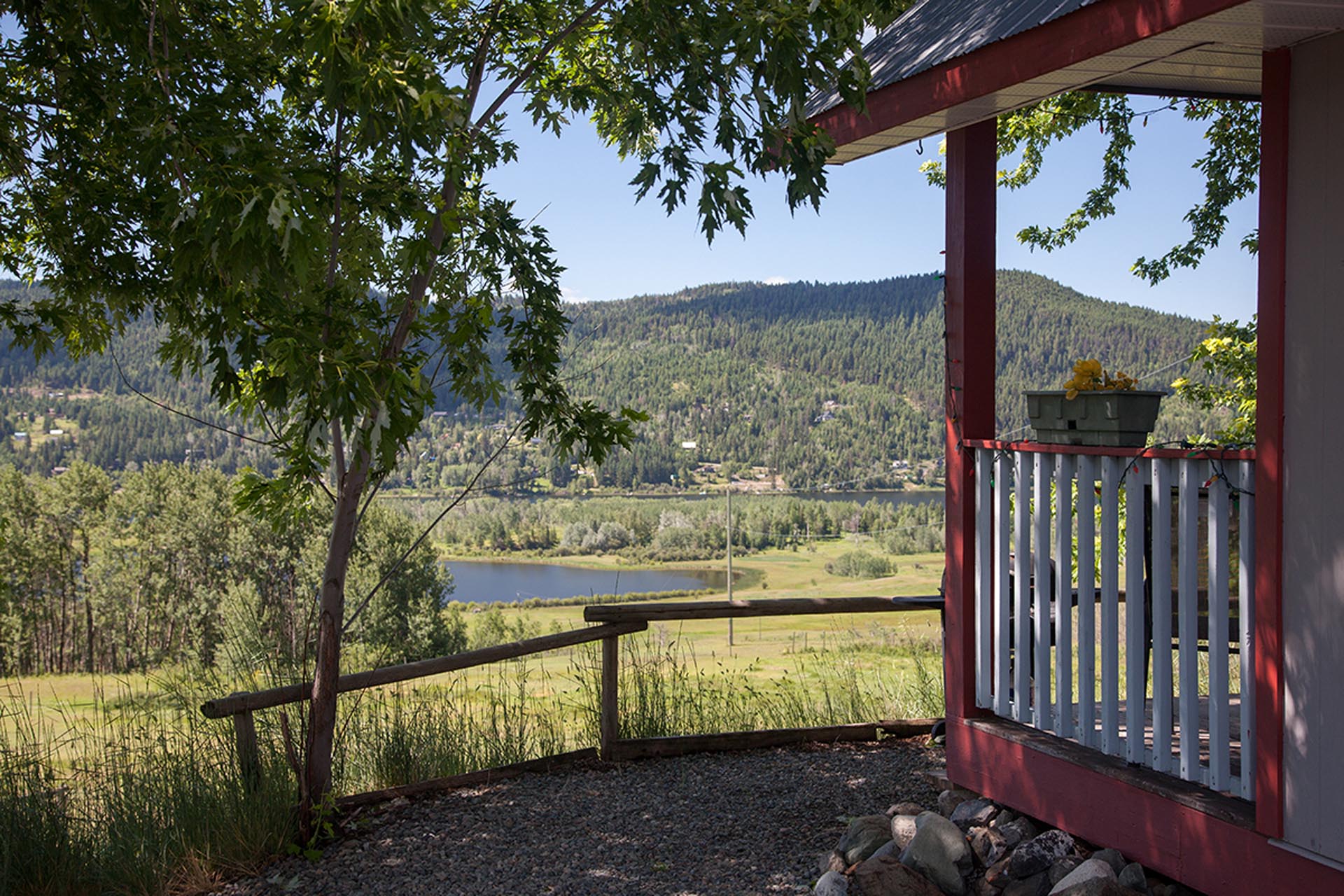 Fourth driving journey: Continuing south on the scenic HWY 5/Yellowhead Highway, we enter the Kamloops area.
Spring in Kamloops
Out here, bikers and hikers bask in the arid climate sun and enjoy a region that is also amongst the first to see spring. Kamloops and the surrounding areas are known for Canada's third mildest winters for a non-coastal city. Did you know Kamloops is a downhill and cross-country mountain biking mecca? No matter your skill level, this area has a trail for you. While some parts of BC are still waiting for the snow to melt and mud to dry, Kamloops visitors and residents have been enjoying the wind in their hair while hiking or biking the many scenic trails the area has to offer. After enjoying a Napa Valley-like adventure experience, sip and savour some of Canada's best wineries while taking in the blossoming vineyards around. The South Thompson Inn & Conference Centre takes advantage of lush riverfront property on the South Thompson River and is only 2 KM's from Sagewood Winery. (Note that Jandana Ranch and South Thompson Inn are located near each other, so depending on the experience you're looking for, there's plenty of options to choose from!)
Fifth driving journey: Ending your spring Land of Hidden Waters road trip in Kamloops, take HWY 5/Coquihalla back to Vancouver completing your full loop.